Back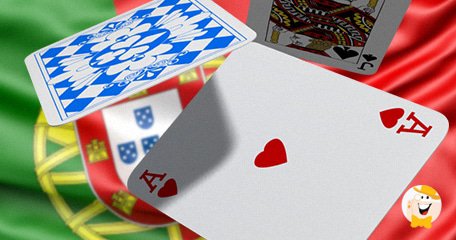 Portuguese gambling authority, Serviço Regulação e Inspeção de Jogos do Turismo de Portugal, has been busy summing up last year's financial figures that show a steady ascent of online betting and gaming income in continental Europe's western-most country.
In total, €152.1 million has been made via iGaming channels during last year's 12-month period of 2018, which was Portugal's regulated online market's second full year of existence (it launched in May 2016).
The said revenue represents a 24% leap compared to 2017. This success echoes the positive outcome in GGR for the nation's land-based casinos.
Sports Wagering Leads the Way
The vertical that made the most significant impact...
...was sports wagering, which was a main source of income for virtually all licensed operators with €78.9 million collected – the year prior, it amounted to €68.1 million.
Of course, this sports wagering peak can be explained with last year's World Cup in Russia which occurred in the second quarter of the year (whose total income was €20.5m), during which betting on the Cup's games accounted for 74.4% of all sports wagers.
Surprisingly, though, it was not the World Cup period that was the most lucrative...
...but the fourth quarter, with €43 million in accumulated revenue (in 2017, Q4's profit was €36.5 million). The total handle during Q4 was €110.6 million – in Q2 and Q3 (during the World Cup), Portuguese bettors wagered €89.8 million and 90.1 million respectively. 2018's total sports betting handle was €391.8 million.
Online Casinos in Good Shape
As for the online casino segment...
...it made a very tangible leap of almost €20 million – from 2017's €54.4m to €73.2m last year (34% annual surge). The final quarter of the year was the most successful for this vertical as well - €21.5m of the total income amount was raked in during last three months of the year (total stakes stood at €576.4 million).
61.6% of all online casino wagers were placed on slot games which ended up being the most popular gaming form with the Portuguese. At a possibly surprising second place was French roulette, although way behind slots...
...with only 14% in contributions to overall revenue. Video poker follows behind with a 10.6% share which really is a collective effort of Spain and France sharing a liquidity player pool with Portugal.
Self-Exclusions and Closing Down
The country's regulator also pointed out that 31,500 consumers have chosen to self-exclude themselves by December 31, 2018. As much as 2.7% of registered online casino players are self-excluded, which authorities see as a worrisome sign.
Over the course of the entire year, 338 operators were ordered to cease and desist their operations, whereas internet service providers were instructed to block 270 sites that continued to operate in spite of these orders.
Source:
"Portuguese igaming revenue grows to €152.1m in 2018", igamingbusiness.com, February 21, 2019.
"a 24% leap compared to 2017"
General Gambling News
Back to articles