Back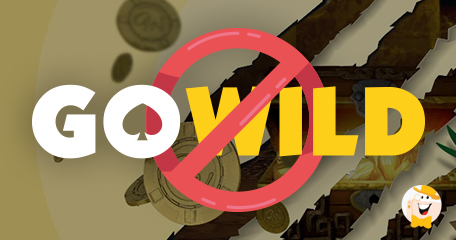 Casino terms and conditions are among the crucial aspects you absolutely must examine thoroughly. We can't stress this enough. The moment you hit ''I Agree'' in the registration form, it means you've consented to act in accordance with the house policy of a gaming site. Surprisingly, many players are not aware of the fact, that this is akin to signing a legally valid contract. Makes sense to dive into those, often confusing, pages and try to figure out what kind of treatment you can expect from a site. Some not so nice ones like to include predatory terms in there, which give them the power to confiscate funds, limit winnings, terminate accounts, and pull off similar dishonest acts to prevent players from ever cashing out.
You Can Play, but You Cannot Win
In this article, we'd like to bring your attention to predatory T&C we discovered at GoWild Casino. Those pertaining to promotional and bonus abuse are especially shady, as we will show below. This site is licensed in Malta, and looks on the outside like a decent online venue. They are pretty generous with cash-out and withdrawal limits, have over 800 games with a reputable fairness certificate, and offer plenty of bonuses to their customers. However, not everything is how it seems on the surface. In fact, many of the rules they endorse are actually rogue - cleverly worded, their predatory nature might not be very obvious to inexperienced gamblers, but not everyone is easily fooled. Let's see how GoWild likes to conduct gambling services:
''GoWild Malta will determine what constitutes bonus abuse or fraudulent activity at our sole discretion. ''
What this essentially means, is that the site can retroactively decide that certain actions you've done while playing a bonus, constitute abuse. They can then penalize you by taking away your winnings, without having to explain their decision whatsoever. More to the point, if they don't like the fact you've won money and don't want to pay you, they can in full view of the law declare your win illegitimate.
Because We Say So
''Without derogation from the generality of the foregoing, the following activities are not allowed and constitute a material breach of these Terms of Service:
using the double-up feature to increase bet values; placing even money bets on Baccarat, Blackjack and Roulette and/or building a balance and significantly changing play patterns for example bet size, game types and bet structures etc.''
A reasonable person would have a hard time making sense of the above term. Players can take a fair advantage of game mechanics if they so please. Some people don't appreciate playing blindly, or not giving any thought to what they are doing. Isn't building a balance and not actually losing money the whole point? Everyone has a winning strategy, and changing bets should be a legit tactic. Not that this would be any long-term advantage anyway - Michael Shackleford of Wizard of Odds, has it explained clearly why double up, martingale, or any betting systems DO NOT favor players. His detailed article will help you understand why betting systems can never beat the house. This term is an obvious attempt to deny the winnings of those, who do not even know about such systems, and may unsuspectingly place double up bets using common sense.
Note the absence of bonus play mentioned in the term - this means the site won't let you change bet size while playing with your own money, not bonus funds given in good faith. Outrageous to think you cannot change your mind about playing a certain way, or a certain game that is clearly not working out for you.
Rollover Completion Unlikely
Here are some of the problematic rules pertaining to wagering:
''Decreasing your stake amount by 60% or more after a large win for the purpose of clearing wagering requirements while a bonus is still active. For example, winning $/£/€100 on any spin including a double up and reducing your stake amount to $/£/€40 or less''
''Moving from a game with a low wagering contribution (e.g. 25% or less) to one with a higher wagering contribution (e.g. 70% or more) after large wins, for the sole purpose of clearing wagering requirements''
''Placing one or more wagers on a game with a weighting of 20% or less towards wagering, winning 100% more than the corresponding stake, and moving your original stake and winnings to a game weighted at 100% in order to meet wagering requirements; for example (but not limited to) wagering on roulette, winning, then moving your game play to slots in order to clear wagering requirements.
If you wager more than 10% of a no-deposit bonus on a single bet, spin or round, your bonus and winnings may be voided.''
It is true that many customers are keen on exploiting the generosity of casinos - not every player is honest and fair. While we understand gaming sites enforce certain rules to prevent this from happening, they must still be formulated within reason. Looking at the above, is there anything left that players CAN do while wagering winnings from bonuses?
While some of these are not exactly predatory in the full sense of the term, they are extremely unfair and do not leave much room for improvising. For example, limiting winnings with regards to corresponding stakes is unjustifiable, as players cannot control wins in a game of chance.
Betting less after a large win, in order to minimize risks and complete the rollover easier, is a reasonable thing to do given the circumstances. Prohibiting this, is forcing players to stick to the same pattern, even if it means a losing streak.
Think twice before depositing at GoWild. They do not seem to appreciate lucky, smart or skilled gamblers, to put it mildly. At least they had the guts to put these appalling terms out in the open, for everyone to stare at in disbelief.
"dishonest acts to prevent players from ever cashing out"
Casino Warnings & Rogue Reports
Predatory Terms
Back to articles