Back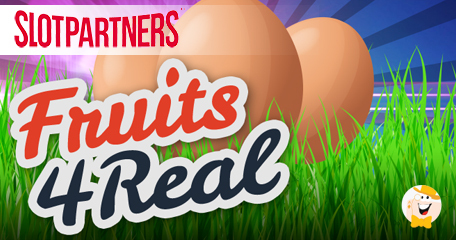 The month of April is going to bring an increased level of amusement for online casino enthusiasts. Leading gaming platforms, Fruit4SReal and Omni Slots organize stunning promotions for their customers. Check the details in the following words…
Fruits4Real Promo
One of the coolest deals for online casino players will be hosted at the Fruit4Real platform.
The premium tournament starts on April 13 and allows players to enjoy a week-long promotion. The end of the week will see the top three players receive a special prize. More specifically, players will have an option to select the award and make the most of it. The best punters receive:
A € 2,000 event, trip, or gadget (or € 1,000 Bonus cash).
A € 1,500 event, trip, or gadget (or € 750 Bonus money).
A € 1,000 event, trip, or gadget (or € 500 Bonus cash payment).
If you want a chance to earn one of the previously mentioned prizes, make sure to register at Fruits4Real from April 13th-20th, 2020. In the following step, you will need to score the highest (total) wagering amount during the promo period. Play excellent slot chances and grab the opportunity of winning big. Both new and existing players are eligible.
Omni Slots Promo
Another favorable option is available for Omni Slots players. If you choose the platform during April, you will have the possibility to enjoy exclusive events like Jolly Joker promotion, Omni Egg-cellent Tournament and the special edition of famous Super Wild Weekend.
Jolly Joker Promo
The first day of April brings more jokes than usual. However, Omni Slots is making the 1st of April more than amazing. Just deposit $20 on the same day and receive a 35% bonus. Apart from the previous amount, you will receive 20 casino spins the following day for Joker's Jewels chance. Check the official platform for more detailed terms and conditions.
Omni Egg-cellent Tournament
Another great deal for Omni Slots punters is called Omni Egg-cellent. Here you will look for the hidden egg in an attempt to uncover its word. You only have to guess the letter of the egg and become one of the first 30 players with the correct response. All successful punters will receive 50 casino spins on great slot chance Carnaval Forever.
Super Wild Weekend
Apart from the previously mentioned deals, Omni Slots will host three days of Super Wild Weekend promo. On the first day 17th April, gamblers can receive a 20% bonus and 40 casino spins for Gemmed slot. Just make at least a $20 deposit.
The second day of the Super Wild Weekend comes with a 30% bonus if you deposit $20 or more on April 18th. Additionally, you will receive 40 casino spins for the Total Overdrive experience.
The last day of Super Weekend deal, 19th April award players with a 40% bonus when $20 or more is deposited. Players will also get 40 casino spins for the Bamboo Rush slot.
Source:
"Name Your Prize Tournament at Fruts4Real", slotpartners.com, March 26, 2020.
"stunning promotions for their customers"
Promotions & Bonuses
Back to articles