Back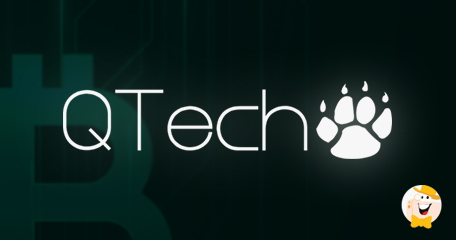 New Crypto-Friendly Feature on the Horizon!
QTech Games, one of the leading distributors and service providers of online gaming solutions has prepared an excellent surprise for fans of crypto payment methods. The company has unveiled its latest upgraded cryptocurrency tool kit, which comes with a jaw-dropping spectrum of options.
With this solution, punters can switch between digital and traditional assets, and keep their wallets for both payment options. As a result, they get access to the wider range of games found on the QTech platform, not only those optimized for crypto. This includes an impressive collection of slot and table games, along with instant bingo, scratch cards, shooting games, and other action-filled genres.
Wide Range of Possibilities
The most recent solution delivered by QTech Games offers its partners and their players the benefits of lower transaction costs and faster withdrawals across a wide variety of cryptocurrencies. Aside from BTC (Bitcoin), and ETH (Ethereum), they can utilize XRP (Ripple), LTC (Litecoin), BCH (Bitcoin Cash), USDC, and DAI.
As noted in the introductory part…
…consumers can keep their wallets in cryptocurrency, but also play in traditional fiat money. To be more precise, punters can deposit into their wallets as normal, and then decide to either play games or convert their balance into any currency (coin, token…) and then play as usual.
One of the crucial reasons why this cutting-edge producer is getting wider attention is the fact that its backend, supported by one of the strongest technical teams in the industry, comes with a variety of possibilities. This scalable tool provides operators with the ability to manage player registrations, payments, promotions, marketing, and other key functions.
Multiple Benefits for All Sides
According to Ulf Norder, CCO at QTech Games, speed and security are just some of the many advantages of this system. Players can benefit from fairer margins compared to fiat-money operators, who have huge financial expenses for conventional payment processing and chargebacks.
For example…
…in sportsbooks, consumers could get better margins while in casinos, better and more valuable promotions. It's a win-win situation for all sides, which ensures top-class player experience and a high customer retention rate.
Norder explained:
"As the leading distributor across developing territories, we want to help educate our partners, improve adoption rates, and unpack the day-to-day needs of the customer, so we can service them. They want speed, flatter learning curves, and tighter security. As a result, we're now giving it to them. It's as straightforward as that."
Is Blockchain-ification the Future?
According to Norder, this tool doesn't mean that everything will instantly become converted into the blockchain. It should provide a better understanding of all that comes along when integrating crypto as a new payments pathway.
On the other hand, he did stress out that ultimately "every scarce asset will be "blockchain-ified" - be it a stock, a fungible dollar or a non-fungible token (NFT)". It is a growing trend where everything goes on the chain, making every user a root user. Such an egalitarian approach could easily make traditional banks and chargers inferior, making crypto transactions a preferred payment method.
Source:
"QTech Games unveils new cryptocurrency currency feature for its games", QTech Games press release, January 27, 2022.
"an excellent surprise for fans of crypto payment methods"
Casino Software
Bitcoin
Back to articles