Back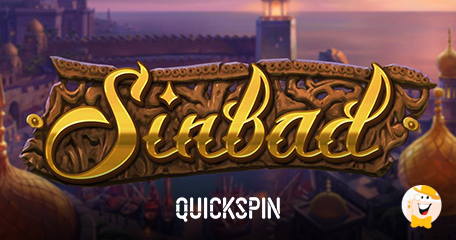 Slot and table game specialist Quickspin has taken the classic tale of sea-faring Sinbad and adapted it to the online slot reels, adding a dash of premium graphics and superb animations to the mix.
With a lot of extras and bonus features, Sinbad will delight players with extra spins and other numerous goodies that make the gameplay that more enticing.
Seafaring Voyage
During Sinbad's gameplay, randomly stacked symbols make sure the wins happen during the base game. However, things really come to life during the extra spins feature which happens to be very exciting.
What makes this game unique is that it comes with three different extra spins that players can choose between. Each type represents one of Sinbad's famous adventures, and they differ in volatility which suits casual players as well as those willing to take more risks.
A Set of Features
Sinbad's features include:
Randomly stacked reels: On each spin, at least one symbol is randomly stacked. This lends the game a variety of win combos and creates alternate gameplay for every spin.
Extra Spins: The extra spins bonus is based on three of Sinbad's journeys. You can pick yourself which of the Three bonuses you want to play. They all have different volatility, with the Ape Bonus being the most volatile and the Snake Bonus the least volatile.
Ape Bonus: Every time the Ape appears, he leaves one or more Wild symbols on the reels which will stay locked in their position for the rest of the extra spins bonus. This particular bonus comes with a major win potential.
Roc Bonus: The Roc collects any Diamond symbols on the reels and makes regular symbols into Wild symbols. They also trigger extra free spins when a certain number has been collected. This feature is dramatically enhanced by the game play of the random stacking feature.
Snake Bonus: This bonus features a snake that appears fairly frequently, leaving a trail of wilds as it slithers across. This is the bonus for the less risk-taking players.
Quickspin has been a little quiet in the recent weeks, although they did start the year strong with the announcement of several games, such as Dinosaur Rage and Crown of Valor.
Source:
"Quickspin brings the classic tale of Sinbad to life in newly released online slot game", quickspin.com, March 23, 2021.
"Sinbad will delight players with extra spins and other numerous goodies"
Casino Games
Back to articles