Back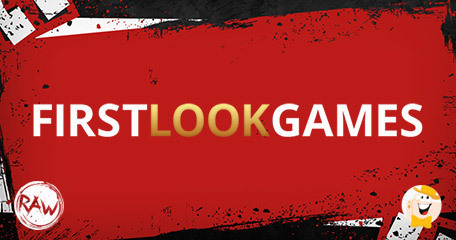 RAW iGaming, an inventive provider of online casino games, has unveiled an advanced client hub provided by First Look Games. This endeavor aims to equip brands with the essential resources for a seamless integration of RAW iGaming's titles into their gaming libraries.
This development strengthens the existing collaboration between RAW iGaming and First Look Games. The studio has been actively working with First Look Games to furnish creative packages and game briefs for the affiliate community.
The White Label Client Hub, facilitated by First Look Games, offers a fully customizable and flexible interface, perfectly aligning with RAW iGaming's unique brand identity and persona.
The client hub is intuitively structured, allowing managers to quickly deal with the studio's entire portfolio, easily locating game briefs, visuals, and certifications.
For each of the provider's games, demo links are readily available, enabling a comprehensive assessment of the gameplay. These demo variants include age verification, granting operators the ability to provide them to players as required.
More About Brand's Offer
The First Look Games White Label Client Hub showcases great storage capabilities, rigorously tested to seamlessly manage extensive collections of folders, high volumes of active files, and sizable separate file sizes — more than enough even for the most expansive studios.
In today's digital landscape, security is of paramount importance for studios. To ensure the highest level of protection, the First Look Games White Label Client Hub employs network-level (Level 3) and operating system-level (Level 7) firewalls. Furthermore, a Web Application Firewall (WAF) is deployed at the web server level. These security steps shield against possible threats but also underscore the criticality of keeping customer data safe.
Additionally, the system grants access to hosted files solely to logged-in users. It also provides user segmentation capabilities, guaranteeing full access in accordance with the studio's security preferences.
Additional features offer tailored functionality, including seamless single sign-on via Oauth/Open ID or through third-party providers, further elevating the user experience.
The First Look Games White Label Client Hub seamlessly accommodates custom End User License Agreements (EULAs) on a per-game basis. This adaptability empowers RAW iGaming to establish distinct EULA reviews for particular titles, such as branded slot machines.
What Was Stated
Commenting on the latest deal, Zsolt Vereb from First Look Games says they are happy to offer RAW iGaming a polished white label product, created from their wide expertise in the sector, ensuring end customers experience an excellent journey when downloading packs. They are looking forward to ongoing deal and regular work with RAW iGaming.
Kevin Corti, Head of Game Design at RAW iGaming added:
"First Look Games has been key to driving engagement with our games and we wanted to take this to the next level by launching a branded client area. This will allow us to work more efficiently and effectively with operators as we continue to integrate our titles with casino brands in markets across the world."
Source:
"RAW iGaming launches client area powered by First Look Games", firstlookgames.com, September 12, 2023.
"seamless integration"
General Gambling News
Back to articles