Back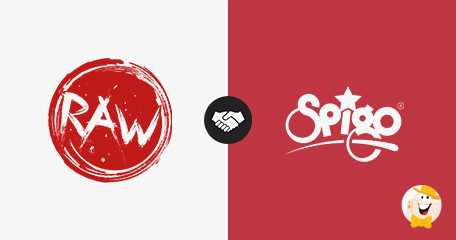 RAW iGaming, provider of the top-notch SuperSlice® engine, has just acquired the full asset suite of Spigo from Lady Luck Games AB. This consists of casual releases, customers, and platforms, allowing the company to extend its presence at the door for RAW to expand into another gaming space.
The company is focused on delivering the most innovative content to beat the industry monotony and present new ideas and gameplay to its players. The commoditization of content includes more categories than only slots which is a natural thing for RAW's evolution.
Spigo delivers top-notch casual titles, such as Yatzy, Backgammon, Solitaire, Match 3, and slot games as well as unique solutions in this category, for leading operators.
What Was Stated
RAW is established in March 2021 by talented industry experts. The brand is focused on creating entertaining casino content that stands out. They deliver innovative, simple-to-understand, and boundary-pushing titles. RAW is also for the patent-pending SuperSlice® titles and the latest patent-pending mechanic, SuperTracks®, to be added in November 2022.
Reacting to the new milestone, RAW iGaming's CEO, Tom Wood, said: 
"Just as in the commoditization of slot games, within the casual games space we see the same never-ending sea of sameness. Through the RAW team's innovative game design and unique creativity, we hope to change that just as we are doing in the slots market."
On the other side, Tom says that he looks forward to seeing what the incredible RAW team can deliver and how they can evolve the casual gaming market together over the next years.
Recent Updates of the Portfolio
Raw iGaming  continues to extend its suite with brand-new content. One of the latest games to be added to the brand's suite is Lucky McGee's SuperSlice Swirl®. It uses RAW's patent pending SuperSlice®, introducing a dynamic wheel with 2-12 slices on any spin. If you support Lucky in finding his rainbow you can trigger one of Lucky's 3 features such as Lucky's Leprechaun Pachinko, Lucky's Bonus Spins, or the pot at Lucky's Rainbow Spins. The latter can pay up to 25,000x your bet.
While you enjoy this incredible game, you will see Lucky helping you by delivering rainbow coins to boost his rainbow quicker or by providing up to a 100x multiplier during the ensured win, Windy Respin feature.
Source:
"RAW IGAMING TO REVOLUTIONISE CASUAL GAMES SPACE WITH SPIGO ACQUISITION", rawigaming.com, November 11, 2022.
"commoditization of content"
Casino Software
Back to articles