Back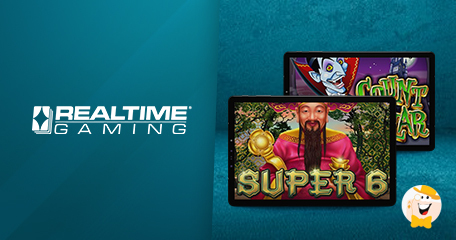 If you've been following the online gaming blogosphere recently - not least, our own webspace dedicated for such purposes, the LCB Forum - you may have taken part in the ongoing discussion about the alleged unavailability of Realtime Gaming's (RTG) slots on most online casinos.
The cause of all this distress? The long-announced abolishment of Flash, which was officially retired from wider use on December 31, 2020.
Alive and Well
First, let's take a step back before proceeding any further.
The majority of RTG's slots use Flash as their architecture's main ingredient. This is the technology that powered their portfolio for use in instant online casinos, as well as download versions.
With Flash's (timely) demise, there beckons a question of RTG games' fate. A certain number of concerned players have noticed that a good number of RTG's slot games have not been converted to HTML5 from Flash, thus making them unavailable and unplayable. Most of these complaints had to do with instant play/online casino experiences.
This prompted some players to wonder what have RTG been doing, not responding to one of the biggest changes on internet in recent years.
However, as the old tune goes, "it ain't necessarily so."
Turns out, RTG was NOT in the dark about Flash kicking the bucket (no one in the world is) and was working diligently for the past few years now on transitioning from this obsolete technology to the now widely accepted HTML5.
(Ultimately, this is something we have written about at length before.)
In fact, you can find the entire LIST of games that are available, will be available and are not available (nor they're likely to be) on various platforms and devices in THIS forum thread at Affiliate Guard Dog.
The same forum thread contains some enlightening nuggets of info from the brand itself as the source, such as:
"Here is a full list of the games that will no longer be available for Mobile and Instant Play at the end of the year but will continue to be supported on Download only."
and
"We will be activating the remaining HTML5 migrated games this upcoming Wednesday, 12/16 at 10:00 am EST."
Casino Reps Clarify the Situation
The above clearly proves that RTG is being proactive about the whole situation, albeit not up to players' standards on speed.
Further consolation - and in even more detail - came from several casino representatives whose online venues use RTG's software. They too shed some encouraging light on the matter on this thread.
CasinoMax, Cherry Jackpot, Roaring 21 and Spinfinity rep remarked:
"There will be a reduction in games but a lot have already been converted into HTML5, which is essentially taking over from where Flash (rest its soul) left off. Behind the scenes the games have been worked on to convert them from flash to HTML5 over the last 3 years. Those games that will be 'let go' will be games that are no longer played or played very little. "
Casino Extreme rep had this to add:
"The handful of Legacy games which are no longer available in Instant Play modes, can still be accessed by those willing to use the Download Platform."
So there you have it. In hopes that this puts the whole RTG/Flash situation to bed - and by that, we mean your concerns and worries - rest assured Realtime Gaming is adapting to the present situation to their best abilities.
"The long-announced abolishment of Flash"
Casino Software
Back to articles