Back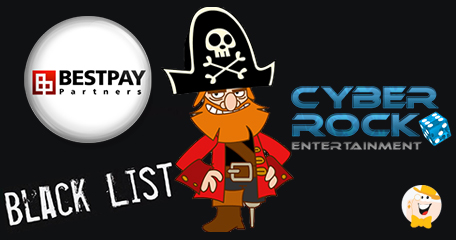 Reffiliates Casino Program and several Rival powered brands operating under this group have been sold recently to a known rogue company BestPayPartners.com owned by Cyberrock Entertainment N.V. The sale was announced by the affiliate program alleged owner and manager Deiter back in June of 2016, but the information about the new owner was withheld ''due to privacy issues'' without any further explanation. Given the shady history of the Best Pay Partners and the suspicious way the sale was organized and executed, it is not a surprise that their identity was hidden and the affiliates greatly disadvantaged in the process.
While the Reffiliate program web page is closed, all the respective casinos are still working and accepting bets from the tagged players. What this means is that hundreds of partner affiliates are unable to access and check their standing and earnings, and it is reasonable to assume they will not receive any due payments from these tagged players' activity and depositing. All the proceeding from the sale have been used by Deiter to fund a new casino BetReels.com, and that the entire player base from the reffiliates.com would again be tagged to these affiliates is not a far-fetched assumption. Certainly, the affiliates had the right to know and should have been given proper information about the impending sale and a chance to act accordingly in their best interest. If a company is ready to cone partners, why should players expect any better treatment?
The casinos in question are all sister sites exclusively powered by Rival, but it is difficult to discern whether they operate as white label companies or privately owned operators: Cash o' Lot Casino, Tropica Casino, Betcave Casino, Casino Lust, Gibson Casino, Go Fish Casino, Ricardo's Casino, Sahara Sands Casino, Slot Powers Casino, Vanguards Casino, Vegas Amped Casino.
Out of these, Betcave Casino, Vegas Amped Casino and Go Fish Casino have already been on the LCB warning list for about 4 years due to repeated failure to pay winnings and earnings to players and affiliates. Our members and many other customers who deposited at any or all of these sites reported their bonus winnings voided and ridiculous reasons cited, rules suddenly changed and having to wait too long to cashout.
What they rely on to void rightfully claimed winnings are the usual predatory terms and conditions relating to withdrawal limits, wagering requirements and processing times and designed in such a way as to make losing the money inevitable in the end. These predatory T&C are conveniently excluded from the claim page, but they can be found among the general house rules where players are unlikely to look prior to claiming the bonus in question. Often times, these rules will appear confusing and difficult to discern to even the seasoned gamblers with the experience in such matters and require careful studying to understand what they really mean.
In light of these events, we advise our members to avoid these Rival powered casinos and any others owned or related to Best Pay Partners and Cyberrock Entertainment N.V.
"What they rely on to void rightfully claimed winnings are the usual predatory terms"
Casino Warnings & Rogue Reports
Predatory Terms
Back to articles