Back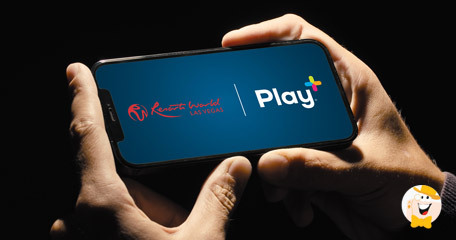 Improved Functionality Ensures Leveled-Up Casino Experience
Eager to level up the quality of its services, Resorts World Las Vegas joined forces with Sightline, to launch the 2nd generation cashless technology. Equipped with new functionalities such as digital identity verification, single wallet, and biometrics, the cutting-edge solution minimizes all the hassle, leaving consumers more time to play.
Gathering a highly experienced team with lots of experience in the gaming and payment sectors, Sightline delivers innovative solutions aimed at both land-based and online casino industries. Cooperating closely with leading organizations, the company constantly drives awareness of responsible wagering behaviors.
Another interesting detail to mention is that Resorts World Las Vegas was the Las Vegas Strip's first casino to enable its guests to pay for anything onsite through their mobile device, including slot machines, table games, retail shops, and entertainment. These innovative possibilities are facilitated via close collaboration between Resorts World and Sightline, the Technology Division of the Nevada Gaming Control Board, and independent testing from Gaming Laboratories International.
Pioneering Next-Gen Cashless Payments
Representing the first omnichannel cashless wallet to use the biometric features on the consumer's mobile device, The Resorts World Las Vegas Mobile+ app guarantees a high level of security plus ease of use. It's also the first to deploy a single wallet.
Thanks to this agreement, Resorts World Las Vegas became the first casino in Nevada to enable its guests to enroll, verify and fund from anywhere around the globe within just a couple of minutes.
Before the remote ID verification was made possible…
… players in Nevada couldn't use their account for cashless gaming until their identity was validated on the property by a resort staff member. Also, they would have to move funds from their Play+ account into their wagering account before they could transfer funds to a slot machine or table game. In case they wanted to use their funds across the resort, visitors needed to return the funds back to their Play+ account. Now, the entire process is seamless and takes place behind the scenes.
Rick Hutchins, SVP of Casino Operations at Resorts World Las Vegas commented:
"We knew when we launched the Mobile+ and Play+ technology it would be an iterative process as we would continue to make enhancements and improvements along the way for our guests."
Numerous Benefits of "Play +" and "Mobile +" Solutions
Presented as the only true omnichannel solution, the "Play +" solution enables casinos to offer cashless betting options across the entire resort ecosystem. One of the most prominent qualities of this solution is that it works seamlessly with all leading casino management systems, encompassing both in-person and online gambling.
Relying on the 7 key principles of cashless gaming…
…"Play +" is designed to secure the smoothest casino experience possible. Thanks to this, patrons can transfer their money in real-time, spend funds anywhere in the resort at the same cost as cash and even access the system on their mobile devices while earning loyalty points for their activities. The solution is completely safe and secure.
On the other hand, the "Mobile+" solution features highly personalized and interactive mobile campaigns that enable players to receive offers, view balance, enroll in the loyalty scheme, and more. These options help operator drive increased reach, loyalty, and revenue.
SOURCE:
"Resorts World Las Vegas Becomes 1st Resort to Launch Next Generation of Cashless", sightlinepayments.com, November 30, 2022
"digital identity verification, single wallet, and biometrics"
Land Based Casino News
Casino Banking
Back to articles