Back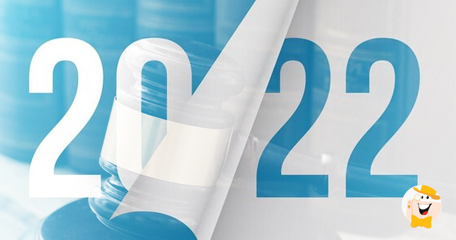 Regulation Needs to Catch up with Innovation
That's what Henry Paulson Jr, the former chairman and CEO of Goldman Sachs and the 74th United States secretary of the treasury once said. Though not connected with gambling per se, this quote makes sense when implemented in the gaming sector more than ever.
With the birth of new technologies, online gambling has conquered the world at the speed of light, which is why states and countries all over the globe needed to catch up with the fast-expanding trends. That's why the growing number of US states are passing legislation to regulate this form of entertainment.
Brazil is making a lot of progress in terms of industry regulations as well. The country came up with a Bill to legalize multiple forms of gambling. If passed, the Bill would approve casinos, bingo halls, and "the animal game", while the situation with online gambling is still unclear.
Full report on February updates from the iGaming industry ahead!
Regulations from Ohio, New York, Hawaii, Iowa, and Florida
Let's start with Ohio, where the Casino Control Commission came up with detailed requirements and regulations for prospective sports betting operators in the state. As far as announced, the market is expected to go live by January 1, 2023.
In New York…
…Governor Kathy Hochul included plans in her 2022 budget to permit the development of three casinos in or around New York City. These proposals should be approved by the legislature by April 1, 2022. PointsBet launched its online sports betting platform on January 25, 2022.
Meanwhile, in Hawaii, legislators presented a bill to approve online sports wagering. Louisiana opened its online sports betting market launched on January 28, 2022. Barstool, BetFred, BetMGM, Caesars, DraftKings, and FanDuel were the first brands to roll out their platforms.
Iowa seems to be closer to welcoming online gaming…
…as representative Bobby Kaufmann introduced legislation to authorize and regulate this activity. If passed into law, Bill HB604 would permit "advance deposit gaming" via the internet. On top of that, it would allow racetracks and casinos in the state to operate online casino games and poker via two skins. If the Commission allows it, the third skin would be added as well.
However, the Florida Education Champions committee had no success in collecting the required number of signatures for authorization of online sports betting via the 2022 referendum. This amendment was expected to expand versatile forms of betting via additional platforms other than just exclusively through the Florida Seminole Tribe.
What about Washington, South Dakota, and Pennsylvania?
As for Washington, IGT went live with its retail sportsbook at the Little Creek Casino on February 1, 2022. Four days later, on February 5, FanDuel launched its retail sportsbook at the Squamish Clearwater Casino. South Dakota will join states that offer online sports betting if the House approves SJR 502.
In Pennsylvania…
…the Commonwealth Court ruled in favor of the State Lottery's right to offer instant games online. The Court found that the games did not contain any of the key features of slot machines and were, therefore, are not in breach of the current legislation. PointsBet launched its online sportsbook in the state on February 10, 2022.
Regulations from a Couple of More US States
In Arizona, Senator Sally Ann Gonzales proposed legislation to increase the number of online sports wagering operators in the state from 10 to 23. West Virginia's House was presented HB 4826, which aims to permit betting on eSports.
Meanwhile, in Wyoming, legislators presented a bill to permit instant lottery games in the state. If passed, the Bill would allow the lottery to offer state and multi-state instant games. Finally, in Arkansas, legislators granted final approval to regulations to govern online sports betting. The launch is expected in March 2022.
Brazil Overview
The Chamber of Deputies approved the basic text of Bill 442/9, which aims to greenlight casinos, bingo halls, "the animal game" and online gambling.
If passed, the Bill would permit casinos in integrated resorts that must contain at least 100 high-end hotel rooms, meeting and event venues, restaurants, bars, and shopping centers. Also, every state with a population of over 25 million would be allowed to open up to 3 casinos. Those with less inhabitants would have a proportionally smaller number of permitted venues.
In addition to this…
…the Bill allows up to 10 riverboat casinos and bingo halls with up to 400 video bingo machines per facility. As specified, one hall is permitted per every 150,000 inhabitants. Also, the "Animal Game" via one operator for every 700 thousand inhabitants of the state or Federal District would be allowed. Also, up to two establishments in leisure complexes would be permitted in states measuring more than 1 million square km in size.
Licensing would be carried out via a public bidding process. Whilst online gambling was mentioned in the bill, no details were specified regarding this particular activity.
Retrospective of Updates Europe-Wide
Sweden's Ministry of Finance proposed introducing software licenses for B2B online gambling suppliers active in the market.
In Germany….
…the state of Schleswig-Holstein enacted legislation to grant five licenses for operators interested in offering online table games in the state. Also, the state of North Rhine-Westphalia passed legislation to permit online casino games, giving approval for 5 licenses.
As for Hungary, legislators introduced proposals to parliament to open the country's online gambling market to commercial operators based in Europe and submitted it to the EC for review. The number of operators to be permitted or the tax rates to be levied is not yet specified.
Most Recent Regulations in Other Parts of the World
Let's start with India, where the Karnataka High Court ruled against legislation passed by the Government in September 2021 to ban all forms of gambling. As far as the ruling says, the Government did not have the authority to ban online games of skill for stakes.
In Azerbaijan, Azerlotereya awarded Scientific Games a 10-year contract to operate its lottery and sports betting products for both retail and online channels.
Finally, in Singapore, the MHA introduced legislation to form a new, single regulator for all gambling in the country. If passed the bill would establish the Gambling Regulatory Authority (GRA) in mid2022.
Source:
H2 Gambling Capital, February 2022
"catch up with the fast-expanding trends"
Gambling Law & Society News
Back to articles