Back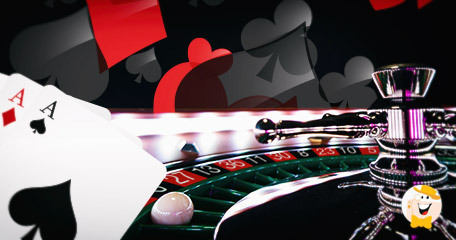 Not So Busy Month for US iGaming Market
Unlike many previous months, where the large gambling market of the United States has been the most dominant one with updates, the month of June hasn't been as active. No new legislation took place, so the number of states which accept online sports bets or other forms of interactive betting hasn't increased.
On the other hand, the rest of the world, especially Europe and South America witnessed numerous changes. As usual, some European countries enhanced their player protection and responsible gambling measures, while Brazil and Puerto Rico are progressing towards welcoming various forms of real-money wagering.
Overview of Regulations in Europe
Let's start with the United Kingdom , where the Gambling Commission updated its consumer protection guidance for online operators to cover additional information on a range of areas. Moving forward, they will have to pay more attention to the identification of vulnerable customers and indicators of harm.
In Norway…
…the Gaming Authority suggested Norsk Tipping should introduce a mandatory break for consumers who have been playing high-risk games for one hour. On the other hand, the government of Sweden decided not to extend ISP blocking to all offshore online gambling companies. Instead, it will continue to block only those providers who are actively targeting the market.
Meanwhile, in Greece, the Government increased the maximum stake for online casino games from €2 to €20. It also doubled the cap on online casino jackpots from €70k to €140k.
As for Poland…
…a Parliamentary Committee submitted proposals to the Government to incline its current tax on sports betting from 12% to 22% on the gross win. The Government of Gibraltar came up with a new draft Gambling Act which would require operators to have a local presence in the country to be able to receive a license to offer games to local residents.
Retrospective of Updates from South America
It seems as if Brazil will have to wait a bit more to have land-based and online sports betting sectors regulated. Although the signing of the decree which would have both areas approved was supposed to take place in May 2022, president Jair Bolsonaro postponed putting its signature on it, ahead of the October 2022 Presidential election.
According to Senator Carlos Francisco Portinho…
…who led Bolsonaro's government in the Senate, the legalization will be postponed until 2023. As he clarified, tackling all the issues that may come along with other ongoing controversies could be slightly difficult during the election year.
At the same time, Governor Ibaneis Rocha enacted legislation to establish a new lottery in the Federal District and granted a license to Banco de Brasília (BRB). With this legislation, players will be given the opportunity to explore versatile gambling products such as lottery draw and instant games as well as sports betting.
In Argentina…
…the Río Negro Lottery launched an interactive platform offering online play for a variety of its lottery games including Quinella and Bingo. On the other hand, Córdoba once again postponed the bidding for at least ten permits allowing sports betting and casinos. As a consequence, the launch of the online gambling market is rescheduled to October 2022.
Meanwhile, Puerto Rico Tourism Commission greenlighted proposals to regulate gaming machines in the market. As suggested, a maximum of 25,000 machines would be installed during the first year, with 10,000 more to be added every year, until the cap of 45,000 is reached.
According to the rules…
…the machines would have to be connected to a Central Monitoring System. Also, the income generated from them may not add up to more than 50% of the total income of the venue in which they operate.
Finally, the President of Paraguay Mario Abdo Benítez enacted Law No. 6903 which indicates that slot machines are prohibited outside of slot parlors and casinos.
Highlights from the United States and Canada
On May 25, 2022, 888 launched its Sports Illustrated branded online sportsbook in Virginia, in partnership with Virtual Entertainment Partners.
West Virginia welcomed Rush Street Interactive which launched its online sportsbook (BetRivers) on June 7, 2022, in cooperation with the Mountaineer Casino. In Texas, the Supreme Court ruled that the Ysleta Del Sur Pueblo and Alabama-Coushatta Tribes were permitted to offer electronic bingo on tribal land under their current gaming compacts.
As for Canada…
…Ontario welcomed one more top-class gambling company. On June 1, 2022, SkillOnNet launched its iGaming platforms in this Canadian province. Saskatchewan has made significant progress in gambling sector, as Saskatchewan Indian Gaming Authority (SIGA) teamed up with BCLC to operate its online betting and gaming platform (casino and live games plus poker) in the province via PlayNow online gambling platform.
The Rest of the World
Though it was suggested that a 20% turnover tax on sports betting should be reintroduced in Kenya, they were removed from the 2022 Finance Bill. Instead, the current tax rate of 7.5% will be maintained. India came up with new protection measures regarding the advertising of online betting platforms, as it instructed all print and electronic media platforms across the country to stop broadcasting such content.
As for Macau…
…the Assembly gave its final approval to legislation pertaining to the region's casino market. According to the bill, the current number of casino licenses available would be maintained at six, with a validity period of ten years. Junkets would now only be permitted to work with one casino and must be paid via commissions only. It's interesting to mention that some junket operators were ordered to stop offering credits to customers.
Finally, in Australia, the New South Wales Government came up with new regulations to ban sign-up bonuses and special odds. As suggested, advertisements must not encourage people to gamble. Also, the Queensland Government agreed to boost the consumption tax levied on all bookmakers from the current 15% of the gross win to 20%.
Source:
H2 Gambling Capital, June 2022.
"some European countries enhanced their player protection and responsible gambling measures"
Gambling Law & Society News
Back to articles