Back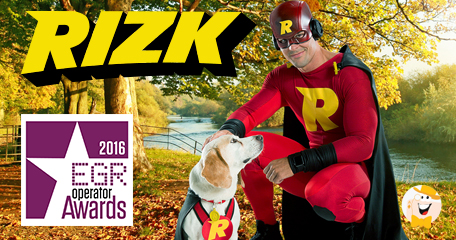 It has certainly been a great year for Rizk Casino and the cherry on top is an award nomination. They're up for EGR's 2016 'Socially Responsible Operator' award. Since the casino launched, earlier this year, they've promised you a bullshit free approach and this nomination shows their success in achieving this, 100%. In fact, it's one of the main reasons LCB has given them our Seal of Approval.

The Withdrawal Lock Feature was proof that Captain Rizk is looking out for you. Think about it, they've put a stop to reversing withdrawals not for themselves, but for the benefit of their players. Locking down your withdrawal stops you from canceling it and playing it all back before you see a penny of it in your bank account. It was such a big step because, in essence, they reduce the chances of getting that money back. A casino that actually wants to see you win? What a concept.

Here's what they had to say about their first year and the nomination:

"One thing that everybody at Rizk can agree on, from Captain Rizk and Lucky at the top to us down here on the frontlines, is that without you our players, we would not be where we are right now.

"And now, 2017 is right around the corner and year 2 of Rizk is about to commence which means we're going to be constantly evolving, improving and reinventing ourselves to make sure you get the best online gambling experience imaginable. Next year we'll be introducing some new innovations and bringing back some old favourites. We'll be making sure you still get the same old amazing Rizk experience that you've grown to love, but we're going to make it even better."

EGR's Operator Awards are scheduled for Monday, November 28, 2016 at The Artillery Garden at the HAC in London.

Congratulations and good luck to Rizk!
"a great year for Rizk Casino and the cherry on top is an award nomination"
General Gambling News
Back to articles