Back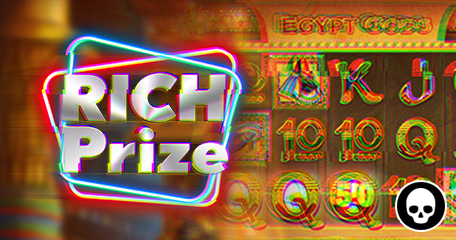 Catching bad guys red-handed always feels bitter-sweet: bitter, because it irrevocably proves that bad guys exist. Still. And will continue to exist, in all likelihood. Sweet - because we brought them to justice and saved somebody's bacon, for want of a better word.
Today's grim story is courtesy of Rich Prize Casino - a place that held tons of pirate games in their ranks, and then foolishly thought they'd get away with it by denying.
Fruitful Investigation Based on Trusted Hints
Only, it wasn't much of denying. Not good enough for us, anyway.
Our suspicions were raised when we noticed there was something off about majority of their slot games - and the tells were many.
Being well-versed in dealing with all sorts of iGaming dark magic, our team of in-house detectives got straight down to the job and found that:
A massive number of games by such powerhouse providers as NetEnt, Novomatic, Greentube and Microgaming were not hosted by their respective developers. We have inspected the games and found there are located on rogue domains and servers.
Certain games lacked the expected country restrictions. For instance, Novomatic Games are under no circumstances available in Serbia and yet - these were.
Aristocrat games that are no longer available were present in this Rich Prize Casino.
A good deal of games have menu buttons and loading screens that don't add up, leading us to believe they are pirated.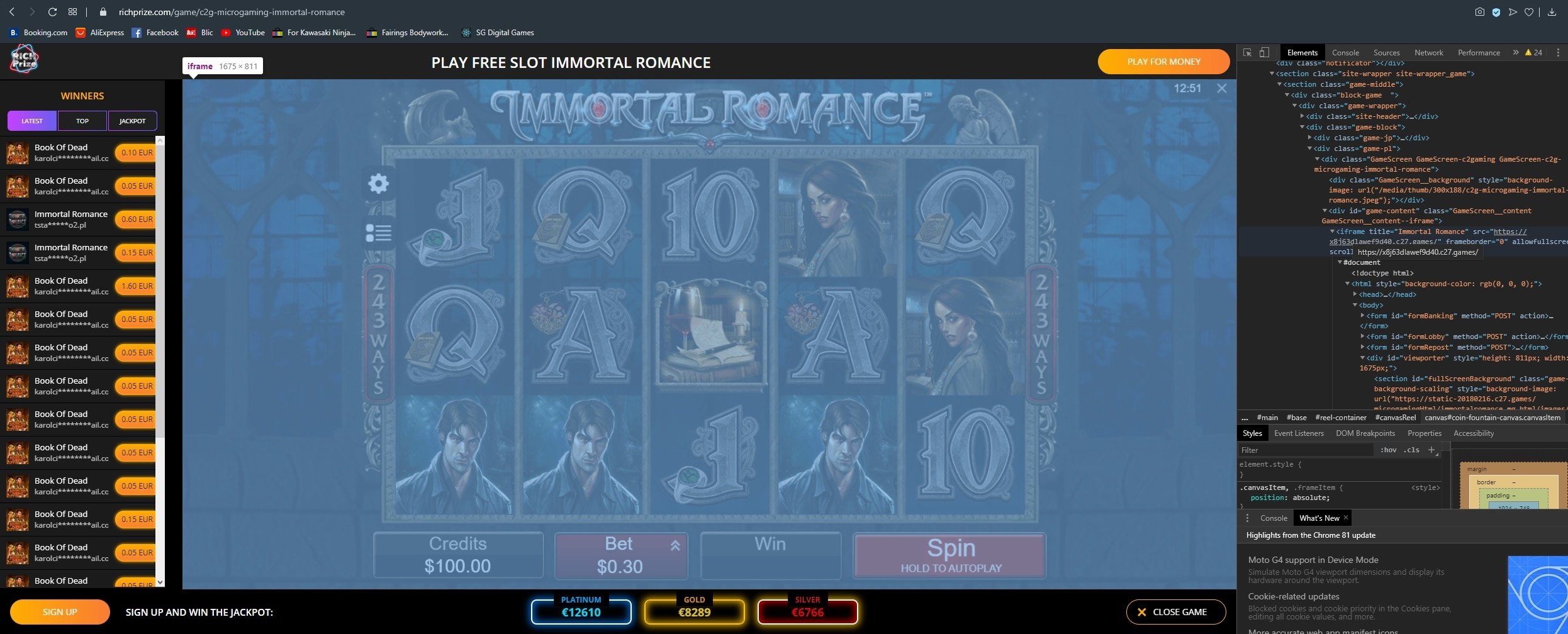 Defense Gone Bad
We went off and relayed our conclusive findings to the people behind the troublesome casino.
We wanted to see what their defense would be in the light of the circumstances.
Their response, suffice to say, was not satisfactory.
Our remark regarding the game's illicit hosting was met with the "explanation" that the casino was a "site aggregator which uses WagerGun platform which allows the providers to share their games with them."
In regards to restricted countries not being restricted in their casino, they replied by saying that their provider "should be responsible for restricting any countries" and added, rather condescendingly, that "they will look into it."
The similar answer of "we'll check" came in regards there cancelled Aristocrat games. The cherry on the top was the "If you have any more reasons to doubt i'm afraid I don't have time for explanations or arguing" - a classic example of evading the subject.
At the conclusion of all this, we have contacted NetEnt - they have indeed confirmed that the games were fake and have sent a Cease and Desist letter to Rich Prize Casino.
The games have since been removed from the casino, same as fake Novomatic games. We're still waiting for the removal of counterfeit Amatic and Aristocrat games.
There you have it, folks, the full SP. No need to accentuate the shadiness of this casino and advise you against going there. Plenty of honest online casinos out there, so pick one from our trusted online directory.
As for Rich Prize, well…here's hoping they see the light following this ordeal and remedy what they broke.
"Today's grim story is courtesy of Rich Prize Casino"
Casino Warnings & Rogue Reports
Back to articles