Back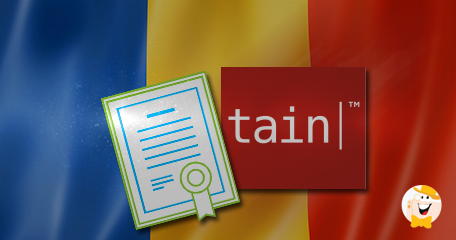 It has just been announced that the Romanian National Gambling Office (ONJN) has awarded a Class 2 license to subsidiary of XIN Gaming, Tain, its first in Eastern Europe. As a result, Tain now has the ability to supply its platform to Romania's iGaming operators.

Serving as the latest supplier to receive the coveted license, this move comes just shy of a month after Tain was acquired by XIN Gaming.

Including Tain, the Romanian National Gambling Office has come to a total of 152 Class 2 licenses awarded to iGaming suppliers.

Mathias Larsson, managing director of Tain, commented, "We are delighted to take this first step into one of the regulated markets within the Eastern European region. We have customers that are already operational in Romania, and there are many others that have shown interest in working with us."

Larsson added, "As we are already integrated with all premium content providers that hold a licence in Romania, Tain is now the perfect choice for operators wanting to enter the market. Tain has a well-defined and ambitious strategy that has identified the potential of the Eastern European region, and we hope to soon announce the attainment of further licences. We expect Hungary to be the next market that we enter."

"We have made a lot of progress in the short period of time since acquiring Tain. Tain has a long heritage, but we are on the verge of a dynamic and exciting new era for the company," Larsson finished.
"We are delighted to take this first step into one of the regulated markets within the Eastern European region"
Casino Software
Back to articles