Back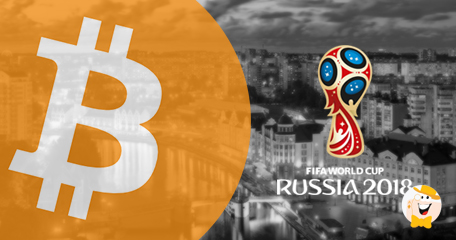 This summer's central event, sporting or otherwise, is without a doubt – the FIFA World Cup in Russia, taking place from June 14th to July 15th. The biggest event in the world of football is played every four years and it brings together 32 of the planet's best national teams and their avid supporters in a colorful display of different nationalities, cultures and spectacular football. The stage is all set for all host cities to start accommodating the visitors – both players and fans – and to enhance the service, there will be one major benefit that will also break some new ground and be the first.
First what? Well, the hotels in eleven Russian cities that will host the World Cup matches are adopting Bitcoin and making it possible for their staying guests to pay for their stay in this cryptocurrency.
The first city to make this move, with more of them coming along soon, is Kaliningrad, Russia's western-most city that is physically divided from the rest of the country and is nestled between Poland and Lithuania (it used to be the part of the old Prussian empire and was the place of birth of the famous philosopher, Immanuel Kant). In this city, national teams of Spain, England, Belgium, Serbia, Croatia, Switzerland, Morocco and Nigeria will be playing their matches so the city is welcoming a large number of fans from these countries.
A hotel chain in this city has already made all the arrangements with a payment processor, Free-Kassa, which will be making this happen. Anna Subotina, a manager of one of the Hotels, Apartments Malina, says: "We are seeing increasing interest in cryptocurrencies. They will gradually come into use as a means of payment. We have decided that fans should be able to pay for our services with the help of this innovative technology."
Free-Kassa's Development Manager, Vitaliy Lavrov, says: "This is an interesting experience for us – we haven't worked with hotels so far. The hospitality industry is quite sensitive towards new trends."
Kaliningrad will be hosting four games during the World Cup and only months before the Cup begins, the accommodation prices in this city have started to soar – making this city even more expensive than it already is. Booking a room on a day when England plays Belgium (which will be one of the biggest matches of the first round) will cost over $300.
Last year, some of Russia's officials slammed Bitcoin, but have also announced that the country may develop its own cryptocurrency – the crypto ruble.
Source:
"Russian Hotels to Surprise World Cup Fans With Bitcoin Payments", Tassev Lubomir, Bitcoin.com, March 29, 2018.
"there will be one major benefit that will also break some new ground"
Bitcoin
Back to articles