Back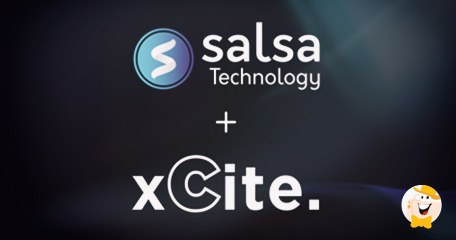 Salsa Technology, one of the leaders in the iGaming industry, has inked a partnership deal with the web3 brand xCite Group, to provide an enhanced user experience for its B2B brands by incorporating web3 products into their product suite. Respective solutions are created and used by Betopia, the iGaming part of xCite Group.
This promising deal will support Salsa to change the future of iGaming technology by bringing award-winning solutions into more territories where people will join forces across a decentralized web ecosystem.
xCite knows how to bridge the gap between Web2 and Web3 by delivering a path to a new World Wide Web market where decentralization, blockchain solutions, and token economics flourish. This is made possible via an end-to-end project model from the strategy to the full implementation of all web3 components.
This includes Web3 iGaming products with a high reward tokenized reward system, NFT based subscription models, token-based raffles, and on-chain betting protocols.
Official Comments
Speaking on the latest deal, Max Jonnsson, CEO xCite Group, says that Salsa Technology delivers an operational iGaming platform that is strategically positioned in their target markets with a record of innovation and tech advances, which makes them the right partner.
Salsa Technology's Head of Marketing & Sales, Eliane Nunes said:
"Given the combined industry knowledge and expertise of Salsa, along with the deep understanding xCite has of Web3, we have formed an ideal match of skills to expand in South America."
In addition, Betmotion's COO Luis Traversa says that as awareness of Web3 and its capabilities gets more common, they hope to see this sentiment available to more people in the industry. Based on Betmotion's opinion, they need to explore new horizons around UX, which has always been and will be the company's philosophy in the future.
What We Know About the Company
Salsa Technology is a top-notch iGaming solution brand in Latin America. It offers a reliable, modular, and integrated platform while also creating proprietary games on demand via Salsa Studio. The company also supports licensed operators across different markets. It is known for having perfect products for every business model, with unique solutions to meet the needs of both startups to large companies.
At the moment, it offers more than 4000 games from over 60 providers while also cooperating with 35+ operators. It has a license from the Malta Gaming Authority as an additional confirmation of its superiority. The company is based in Curacao.
Source:
"Salsa Technology Prepares for Web3 Future with xCite Group Partnership", news.cision.com, October 19, 2022.
"change the future"
Casino Software
Back to articles