Back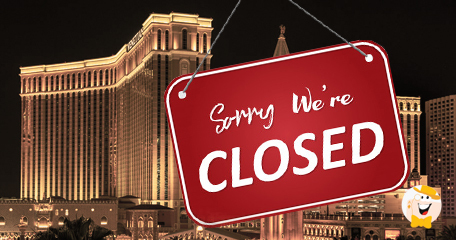 Another US located casino has decided to cease its operations following the spread of coronavirus. Las Vegas Sands stopped is Strip activities to fight with virus effects.
More About the Closure
Las Vegas Sands announced on this past Tuesday the closure of Venetian and Palazzo Resorts in Las Vegas until April 1. According to the announcement, it made such a step "out of an abundance of caution and in line with recent guidance from federal and state governments".
Sands President, Rob Goldstein, further noted:
"These are clearly challenging times for our country and our community and our most important commitment is the one we have made to the health and safety of our team members and guests. Right now, the best way to fulfill that commitment is by asking people to not come to work."
He added:
"We hope this closure is a short-term necessity, we are realistic that it may be a prolonged event."
Goldstein mentioned that employees can rest assured about their future in the company. Las Vegas Sands will reimburse adequate compensation and no one will be without a health protection package.
Previous Idea
A few days ago, we could hear a completely different statement from the company. According to the original idea, Sands was planning to postpone several events while disinfecting slot machines and shutting down a staff cafeteria to reduce close contact. With serious dissemination of virus effects, Sands decided to drop the idea.
At the same time, Sands rivals - MGM Resorts and Wynn Resorts – informed the public about the closure of its Las Vegas Strip Casinos. Caesars Entertainment, on the other hand, decided to stay open together with "select restaurants, bars, pools and shopping centers". Other properties that decided to keep their doors open are Station Casino properties, Treasure Island and Circus Circus.
Bailout Programs
The American Gaming Association has just issued an announcement calling state officials to support local casinos with "actions that provide liquidity to allow us to support employees." National Indian Gaming Association (NIGA) has urged 18b in federal aid to help tribal casinos "continue paying all employee's salaries and benefits."
It remains to be seen when Trump will sit with his administration to decide about bailouts. The hospitality sector will have a significant role in providing help to local casinos and the president will have a certain interest. Despite unloading its casino, Trump's organization holds the Trump International Hotel and Tower on the Vegas Strip in a collaboration with Ruffin.
Source:
"Sands shuts Strip casinos as calls for federal bailout grow louder", Steven Stradbrooke, calvinayre.com, March 18, 2020.
"Las Vegas Sands stopped is Strip activities"
Land Based Casino News
Back to articles