Back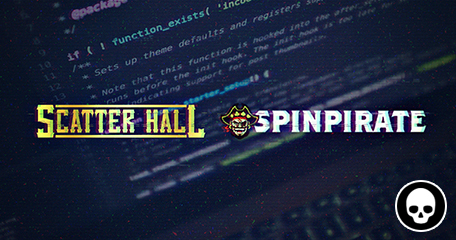 Mails with No Response + Stalling Tactics = Warning Badge!
From time to time, players experience problems with online casinos, in particular, payments. Sometimes it turns out that it is nothing else but a minor technical issue, sometimes it escalates. For that reason, it is of vital importance to have transparent communication with the operator so to have the situation resolved as quickly as possible.
On the other hand, not all the operators are willing to cooperate, let alone fix the issue. They simply go silent, leaving players utterly disappointed.
When a casino fails to put effort to resolve the situation or simply decides to leave our and our member's questions unanswered, there's no other for our team but to place it on a warning list. That's precisely what happened to not one, but two brands running businesses under the same umbrella-Scatterhall Casino and Spinpirate Casino.
Promising Beginnings
Back in December 2022, Scatterhall Casino created a Casino Support and Complaints Thread on the LCB forum, inviting players to enjoy a "wide range of slots, games, live casino, and many amazing bonuses". Available in multiple languages and armed with an abundance of payment options, Scatterhall Casino seemed like a place that could meet the demands of international clients.
Shortly after, in February 2023, another brand operated by the same group joined the ranks- Spinpirate Casino. Teamed up with a multiverse of the finest content providers such as Yggdrasil, Red Tiger, Hacksaw Gaming, ELK Studios, and many more, the operator described itself as a platform with the best and the widest range of online casino games.
Dishonest Business Practices
It all started in February this year when ovaaal, a member of our platform, posted a comment about an incomplete BTC withdrawal amounting to $200. The issue was resolved with the help of one of our moderators, but shortly after another one emerged. Luckily, this one had a happy ending as well.
However, it turned out that the "third time is the charm" doesn't always work. The tester's third withdrawal transaction, also from March, wasn't completed.
In the meantime, punakontti a known and respectable member of the LCB community, and one of our testers in the "From The Players For The Players" series, has requested 2 cashouts, none of which was finalized. Although the operator gave promises that the issue with payments will be fixed, this never happened.
Stay Away from These Brands!
Ultimately, after loads of false promises, the representative slowly started to drift away and stopped providing responses to our complaints. The last complaint answered by Casino Rep was on March 24, 2023, mentioning, among all, the following:
"We would like to inform you that the final stages of testing have started this morning, and all payments and processing will resume on Monday, March 27th. We understand that this has been a frustrating experience for everyone, and we apologize for the inconvenience caused."
The promised day arrived and passed, and players still haven't received their winnings. No comments on behalf of the rep were posted after that.
What's even more, the representative started ignoring our emails and Skype message with regard to the complaints and payouts, leaving us no other choice but to attach "Warning" badges to these two casinos.
Until the situation is resolved, players are advised to avoid Scatterhall Casino and Spinpirate Casino. In case you have some useful comments and relevant experience involving these brands, please share them in the comments section below!
"it is of vital importance to have transparent communication with the operator"
LCB News
Back to articles