Back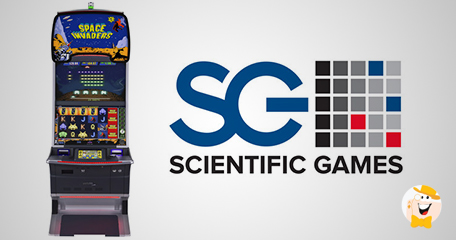 Those who are fans of Scientific Games can look forward to an entirely new concept for the brand. The New York-based company announced to the world that it had gone live with its very first slot to be equipped with a skill-based element. The latest title, Space Invaders, is currently available for play in the state of New Jersey, and there are plans for it to launch in other North American jurisdictions in the future.
The new slot features a unique, 6-reel layout, complete with 60 paylines. If the name is ringing a bell, that is perhaps because it is inspired by the Atari throwback, which has the same name. While the original delivers a classic arcade feel, this contemporary take comes with more modernized features, including a Space Invaders Bonus. When the bonus is initiated, players are given the opportunity to take the reins and maneuver a laser canon in an attempt to shoot down rows of aliens. Successful shots will grant credits. The more accumulated, the faster users can advance through levels to be in the running for one of the game's jackpot pools!
Players can also enjoy something they have probably never encountered before. The offering provides players with the opportunity to bypass the base slot game, in exchange for a purchased shot at the bonus.
Deri Mooberry, group chief executive of gaming for Scientific Games, commented, "Space Invaders is one of the true classic video arcade games and a childhood favorite for many who grew up in the era of video games. We are thrilled to bring this iconic game to casino slot game play."
"Our development team worked diligently to ensure that our first skill-based game featured authentic Space Invaders game play, complete with its familiar alien symbols and correlative music, and we are certain that players are going to be captivated with this compelling new game," Mooberry continued.
Source:
"Scientific Games Debuts First Skill-Based Slot Machine with Classic Arcade Video Game Favorite -- SPACE INVADERS™", scientificgames.com, June 8, 2017.
"Space Invaders, is currently available for play in the state of New Jersey"
Casino Games
Land Based Casino News
Back to articles