Back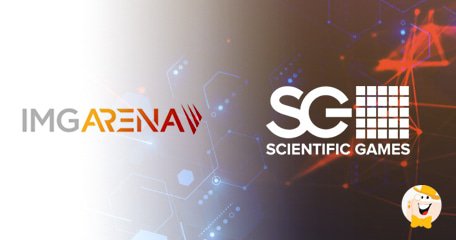 SG Digital, a trusted partner to iGaming, iLottery and Sportsbook brands is set to deliver ground-breaking golf content to IMG Arena – global sports, events and entertainment agency from Chiswick Park, London.
The online gaming company is bound by the newly signed contract to bring best-in-class sports betting products to new global audiences via its OpenSports offering.
By entering into this agreement, SG Digital, a division of Scientific Games Corporation, has become IMG Arena's first platform partner of Golf Event Centre that starts in January 2020. The entire concept of this project is designed to challenge how fans interact with sports from different perspectives, such as viewing and betting.
As part of the agreement, the Golf Event Centre will deliver fast and comprehensive shot-by-shot data, along with live streaming and interactive course visualizations. Players will be able to experience both European Tour and PGA TOUR in a revolutionized betting ambience, soon to become available in several markets with full support of in-play wagering.
Creating a New Level of Engagement
Another part of a wide-ranging deal between SG Digital and IMG Arena is also a golf trading feed, sportsbook's first odds property. The platform already includes a virtual sports library with top-rated data services for tennis and badminton, and its next upgrade will give operators a "streamlined, modular solution" for managing regulated wagering on sports.
SVP Sportsbook at SG Digital, Keith O'Loughlin, commented about the deal:
"IMG ARENA has created a betting proposition for golf that befits its position as one of the world's most popular global sports. The Golf Event Centre brings a new level of immersion and engagement that will positively shake up the live betting experience and the industry as a whole.
We are excited to add it to OpenSports™ and continue building on our sports betting technology to bring bettors a well-rounded and content-packed experience. We're also thrilled to enable all our customers to be early adopters of this game-changing betting solution and look forward to further collaboration with the IMG ARENA team."
Evolving Suite of Products
As one of the most innovative software companies on the market, SG has managed to change how fans engage with sports and IMG Arena's SVP, Freddie Longe, is excited at the opportunity to work with industry trendsetters who can deliver the company's goals to a broader audience.
"Incorporating our official content within the OpenSports™ ecosystem will provide many of our major UK, European and US sportsbook customers with seamless access to our full suite of products, including the Golf Event Centre.
With its unique set of interactive features, we believe it will quickly become an indispensable part of the global sports betting ecosystem," said Longe and reminded that IMG Arena recently expanded its multi-year agreement with PGA Tour to provide official data for media and betting purposes in North America.
Source:
"Scientific Games Becomes First Platform to Feature IMG ARENA's Ground-Breaking Golf Content and Betting Product", George Miller, europeangaming.eu, September 16, 2019.
"IMG Arena's first platform partner of Golf Event Centre"
General Gambling News
Back to articles