Back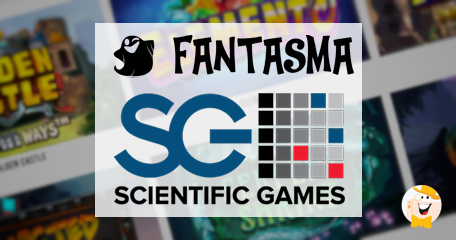 Developer of unique slot products, Fantasma Games, has confirmed the beginning of milestone agreement with a well-known gaming brand Scientific Games, that will see them deliver their exclusive titles to provider's OpenGaming platform that is known for being packed with features and lauded by operators.
This way, Fantasma will boost their global reach quite significantly, by making their games available, under the terms of the deal, to all Scientific Games network operators, as well as premiered in vital markets of USA, Canada, Europe and Latin America.
Designed to Thrill
Fantasma plans to design and develop their first game in line to be launched to the world in fall of 2021…
…and has said all of their future titles - including this premiere one - will be launched under the exclusive OpenGaming system partnership for at least 18 months, while the agreement will be running up to four years.
This way, operators powered by Scientific Games will be able to offer players titles that have been designed to deliver a thrilling and highly engaging player experience that surpasses that of their rival developers. This will allow the company to differentiate through content and acquire and retain global base of players.
Fatasma was founded in 2017. They have quickly rose to prominence as on off the most demanded slot developers because of their unique approach to developing slots that go beyond gambling, offering an excellent one-handed mobile experience.
Happy and Proud
Fantasma Games' Commercial Director, Fredrik Johansson, commented:
"We are both happy and proud of the fact that as a relatively young company, we are now able to offer our games in North America and other key regulated markets around the world. We want to reach as wide an audience as possible, and this agreement and Scientific Games' global operations give us that opportunity. We are working hard on a number of new game titles and look forward to presenting more of them through this partnership in the future."
Scientific Games Digital's Partnership Director, Steve Mayes, added that the company's vision is to drive the world's most powerful aggregation platform with top of the line customers and developers on all big regulated markets and partner with cutting-edge content developers whose titles players enjoy and play responsibly with tools that come with this.
He called Fantasma Games a "young, hungry studio" and commended their ethos that makes them a perfect addition to OpenGaming portfolio. He concluded by saying he is very excited about this partnership and looks forward to releasing the games players will love.
Source:
"Fantasma strikes Scientific Games distribution deal", Scientific Games PR, April 22nd, 2021.
General Gambling News
Back to articles