Back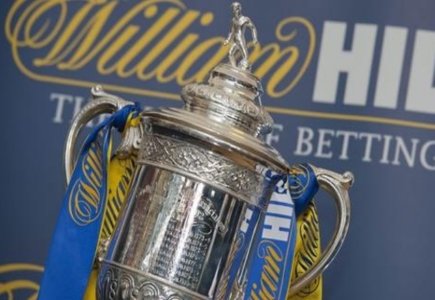 The Scottish Football Association has extended its Scottish Cup sponsorship deal with William Hill plc for another four years.
The deal will see Will Hill as the official partner of the Scotland national team as well as the new sponsor of the South Stand at Hampden Park.
The current contract has another year to go but its success thus far has furthered the relationship between the bookmaker, Scottish football and the oldest association cup trophy in football.
Stewart Regan, Scottish FA chief executive, said: "I am delighted that we have extended and evolved our partnership with William Hill and thankful that they will continue to make such a positive contribution to Scottish football as a whole. With William Hill's ongoing support, we look forward to growing Scottish football's reach and popularity for years to come."
Alex O'Shaughnessy, chief marketing officer at William Hill, said: "Our sponsorship of the Scottish Cup has already delivered unparalleled levels of new brand awareness and truly cemented our association with Scotland's national sport. This new deal will also allow us to continue working with the Scottish FA, the clubs and the fans to grow the positive profile of Scottish football both nationally and internationally."
Sportsbook Sponsorship
Back to articles