Back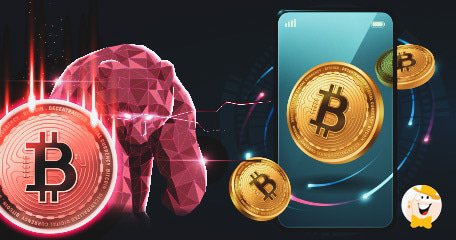 Will There be a Blanket Ban on Cryptocurrencies?
China's decision to declare all cryptocurrency transactions illegal last September has caused unrest nationwide, especially among owners of Bitcoin, fearing that SEC and Congress could impose the same ban.
However, U.S. House, Securities and Exchange Commission (SEC) chair, Gary Gensler, told Congress at the beginning of October, that his agency would not move to implement an embargo on virtual tokens.
The Question Arises from NC Representative
As the report reads, this topic was first initiated by a North Carolina Representative, Ted Budd, who is an active supporter of cryptocurrencies like Bitcoin. Nonetheless, since SEC is not in the position to make the decision on its own behalf, that is, without the Congress, Gensler said:
"I am technology-neutral. I think that this technology has been and can continue to be a catalyst for change, but technologies don't last long if they stay outside of the regulatory framework."
The head of SEC has expressed concern over the crypto market after China's strict move forward in instituting a ban on the digital currencies last month, believing that a lot of people who had invested into the market could be hurt financially.
His comments about the consumer protection fall in line with those of Federal Reserve chairman Jerome Powell, who is also against barring crypto, which he confirmed in front of the members of Congress during a September 30 hearing.
Gensler has used this opportunity to once again point out that many digital assets meet the test of being a long-term investment, a note, or a security. On another occasion, he said that the financial stability issues could become a priority for the agency in the near future.
In opposition, representative Patrick McHenry accused SEC of failing to act in accordance with the agency's "long-held practice of noticing comment on rulemaking and procedures," saying that certain comments coming from the chair raised questions in the marketplace and made things less than clear.
Gensler responded that the agency follows the Administrative Procedures Act and awaits Congress' final decision in this matter.
Is China's Opposite Approach Legal?
On September 24, China and its authorities officially placed a ban on cryptos, stating they would go after miners and digital assets. This decision was made as a result of coalition of China's Supreme Court, the People's Bank of China, police, as well as internet and security watchdogs. By enforcing the ban, Chinese citizens will no longer be able to invest through offshore exchanges like in 2018, as stated by the government.
Should Players be Worried?
According to a different source, the concern in the crypto world is not irrational. There is a chance that the US government might impose certain limits or even outlaw digital assets at some point, much as it did with gold in 1933.
Still, Gensler reminded the public that crypto exchanges must register with the agency as some of their tokens or products might be securities. The chair remains confident about crypto, since the US central bank no intentions to ban these assets either.
The agency will do its best to ensure that the industry protects investors and consumers, concluded Gensler.
Source:
"U.S. Won't Follow China in Banning Crypto, SEC Chief Says", Rouhandeh, Alex J., newsweek.com, October 5th, 2021.
"SEC is not in the position to make the decision"
Bitcoin
Back to articles