Back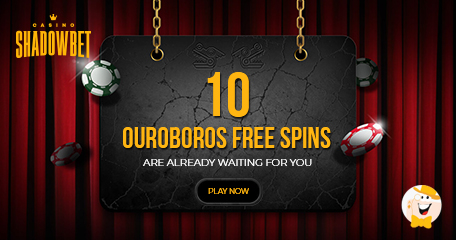 Shadow Bet Casino is live with an exciting new game. It's called, Ouroboros, named after the ancient symbol representing a snake or dragon consuming its own tail. The game was created in an effort to improve its casino experience among players. It serves as an extension of what was already in play, making for bigger and better offerings.
Here's how it works: enhancing regular gameplay, members will now have the opportunity to win additional free spins and cash. To make matters even more exciting, the game isn't just open to loyal members, it's accessible to the newest users as well, throwing the registration process out the window! Payers that have not yet signed up can check out the scene and claim rewards if and when they decide to create an account.
Product manager for the casino, commented, "We are sure, that our Ouroboros game will make our conversion even higher as our user can interact with our Casino and feel the atmosphere of our mysterious world just by entering our site."
For those who have not yet become members, we've got a little background info to share with you, with complete details found in our full casino review, linked above. The site made its debut onto the online gaming scene in October 2016 and describes itself in the following words: "ShadowBet is an exceptional casino on the map of online entertainment. Instead of candy, animals or superheroes, players come across truly mysterious entertainment, only to be experienced in the Shadow."
Happy gaming!
"enhancing regular gameplay"
Promotions & Bonuses
Back to articles