Back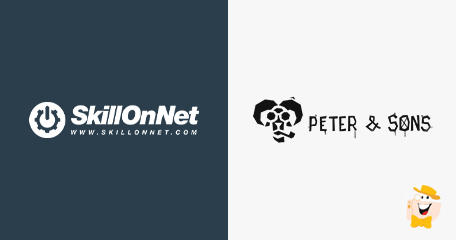 SkillOnNet, one of the leading and most popular operators in the iGaming industry, has decided to make another major move to secure an even more enviable position in the online gambling industry. It's teaming up with independent studio, Peter & Sons!
Just a few days ago, the developer announced another important news and said that the company has once again strengthened its presence in Europe after securing another significant approval. After successfully completing the process, the company guaranteed a license to enter Germany!
Important Agreement!
SkillOnNet will now invest in Peter & Sons, allowing it to launch its games even further.
…"The partnership will enable P&S to significantly grow its team''
This partnership aims to expand the Peter & Sons team and improve its business to become a fully independent brand.
Peter & Sons is a well-established B2B brand that was founded with the goal of bringing innovative and future-paced content to gamers around the world. The company houses two offices in Spain and Armenia. Additionally, it is a proud member of the Silver Bullet partnership with Relax Gaming and Yggdrasil Gaming's Masters program.
Happy to Announce a New Deal!
The new agreement marks a major milestone for this popular supplier of engaging content. Peter & Sons finally got the chance to get closer to fulfilling their goal of further advancement and getting closer to even more players!
SkillOnNet Senior VP Corporate Development Maor Nutkevitch gave the following statement: "Our new partnership will allow P&S to extend its reach and allow tier one operators to enjoy the studio's best-performing games, such as Johnan Legendarian, MonsterBlox, and The Legend of Musashi. We're delighted to be working with such a rising star within the game studio community."
P&S Co-Founder Mitri Wiberg commented:"This joint venture will allow us to speed up our growth and extend our fantastic and innovative games to industry-leading operators and their players. We are delighted to be working with SkillOnNet, whose status as a major global operator will help us to enhance the reach of our quality games to an even wider audience."
We are eager to find out how this partnership will unfold. We will eagerly await more amazing news!
Source:
"SkillOnNet Investing In Independent Game Studio Peter & Sons'', peterandsons.org, January 17, 2023.
"teaming up with independent studio, Peter & Sons!"
General Gambling News
Back to articles