Back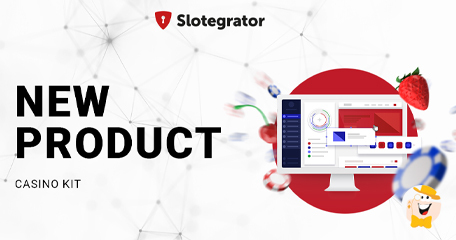 iGaming solutions developer, Slotegrator, has come up with an inventive new solution that redefines the contest of platform development - Casino Kit.
It combines the backend development by the software supplier and a frontend designed by the operator.
Creativity Out of Crisis
The company's PR states that "Sometimes a crisis can create a need for innovative new solutions," and that as a result of the crisis and quarantine measures, the iGaming industry has experiences a surge of player gambling online.
The current boost in revenues, Slotegrator reckons, is not something operators should be content with, because once the world adapts to the "new normal," there will be a need for new methods of player acquisition and retention.
This, they find, is the reason why online casino owners should plan their business development strategies and keep an eye out for anything that could give them an edge.
About the Solution
Casino Kit, therefore, enhances enterprises' growth and expands their reach. It is a platform built on WordPress technology that allows operators to design their own frontend from a provided template or their own.
Frontend system is quite flexible and is the most important feature. It gives online gambling businesses a range of opportunities to promote their businesses to a wider audience. The platform has a firm foundation, equipped with technical instruments such as payment methods, game content, administrative modules and management tools.
The press release goes on to say that…
…"the ability to customise a frontend system and tailor it to a business's objectives is a massive advantage over others fighting for their place in the iGaming sector. Personalisation helps to build brand awareness, which makes a difference when it comes to catching players' attention. The Casino Kit platform serves both types of operators: those who have the complete vision of their platform frontend long before the launch, and those who are still looking for improvements after the platform goes live."
Affiliation Progress
Slotegrator, in particular, emphasizes the usefulness of Multisite feature which they call one of the best marketing tools in the industry for attracting new audiences and entering new markets.
Casino Kit operators can create many independent sites and manage them from administration panel.
Websites can be customizes according to geographical and cultural characteristics. This means that each website can suit the needs and wants of targeted markets.
The platform helps build better affiliate partnerships by letting operators create a separate affiliate site. Affiliates offer their input on the site's design, domain name, and architecture (terms vary on a case-by-case basis) with the site under the operator's ultimate control.
Source:
"A New Step In The Evolution of The Online Casino: The Casino Kit Platform From Slotergrator", slotegrator.pro, November 2nd, 2020.
"Slotegrator, has come up with an inventive new solution"
General Gambling News
Back to articles