Back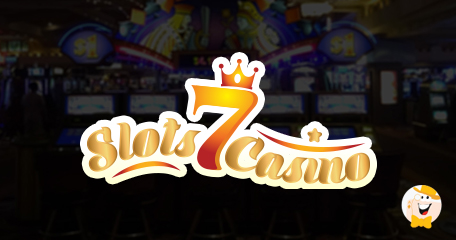 Does an Unlicensed Casino Stand Chances to Return Among Trustworthy Operators?
There are a couple of scenarios in which an online casino may end up on a warning list or among blacklisted operators. Most commonly, the reasons are fake games, poor customer support, delayed payments, and of course, the lack of a license.
Having no certificate to confirm that the company runs a business in accordance with standards imposed by a casino regulator, crypto-friendly Slots 7 Casino ended up on the warning list. Upon scratching a bit beneath the surface, a player shall encounter a couple of complaints posted by other members, which involved issues with withdrawals. Luckily, those were successfully fixed.
As of recently, the management seems to have decided to turn over a new leaf and put efforts to restore the reputation. One of the first steps was to assign a rep on the LCB support forum so that it could have smooth communication with players. To show that those efforts are appreciated, we placed them on probation.
Tumbling Down the Rabbit Hole of Rogue Brands
Dazzled by a colorful portfolio and valuable bonuses, not so small number of players simply fail to pay attention to the license before registering and depositing. On the other hand, when a problem comes up, and a consumer realizes that he/she should have checked it beforehand, the situation has already escalated to the point where mediation is needed.
The absence of a license is definitely a huge disadvantage…
… and definitely, a reason for an online casino to be placed on the warning list. Initially listed among the bad guys for that particular reason, Slots 7 Casino decided to improve its business practices. By placing them on probation, we gave them chance to prove so.
When it comes to other weaknesses, there weren't many of them, which is great, but there was one situation that involved delayed withdrawal and issues with KYC. The operator insisted on dividing a $1,000 winning in multiple installments, though the amount doesn't exceed the operator's weekly minimum. Fortunately, the situation was resolved with the help of one of the LCB moderators.
A Closer Look at Slots 7 Casino's Offer
Powered by BetSoft and Dragon Gaming, Slots 7 Casino accommodates a highly diversified selection of games. In addition to video slots and classic slots, players can test their skills on video poker, table games, or scratchcards.
In terms of incentives…
…there's a valuable package on the first four deposits, as well as a noteworthy sign-up offer. On top of that, the operator hosts a wide spectrum of weekly and themed promotions. Let's not forget to mention the 5-tier Loyalty Program with all kinds of benefits.
Aside from the thread on our forum, players can reach out to the casino's support department via any of three available channels- live chat, e-mail, or telephone.
Have you had the opportunity to explore Slots 7 Casino? If so, don't hesitate to share your thoughts and impressions with us in the comments section below. Also, to keep track of the progress, take a look at this probation thread on our forum.
Always read the Terms and Conditions- gamble responsibly!
"no certificate to confirm that the company runs a business in accordance with standards imposed by a casino regulator"
LCB News
Back to articles