Back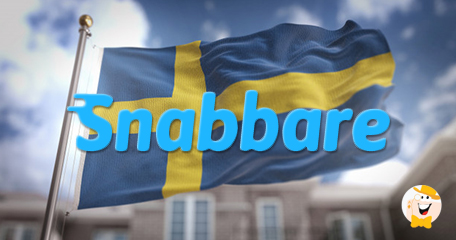 Swedish players, this one's for you. A pristine online casino is here to cater to your everyday playing needs – Snabbare.com is the name ("snabbare" can be translated as "faster") and, as the name suggests, it's rapid fast.
The site has been inaugurated by the gaming operator, ComeOn, and it promises much more exciting times for the Swedish online gambling market. The casino promises to deliver "faster withdrawals and faster casino play" (withdrawals in this casino will be processed within 15 minutes!) and will even keep the registration to a time-consuming minimum. The casino is licensed under the Malta Gaming Authority.
The key to the casino's efficiency and velocity is in 'Know Your Customer' service, which makes depositing and withdrawing that much simpler and quicker. It's a pay and play utility that is very easy to use while also being quite secure. It will make it possible for punters to save time they would ordinarily lose on registration, logging in and other various steps of identity confirmation and enhance their enjoyment and experience of playing in a casino.
ComeOn's Interim CEO, Tomas Johansson, comments: "We see an increasing demand among players to have a faster and more seamless gaming experience. We strongly believe in a future where we simplify the experience for the user and take away unnecessary waiting times and time-consuming steps. With Snabbare.com we are taking a major step in this direction and it feels great to be able to be the first operator to offer instant play, faster withdrawals combined with tax free winnings to the Swedish players. Snabbare.com will be a great addition to our already strong brand portfolio and we are already working on bringing more features and improvements to the site. So stay tuned, the future is Snabbare!"
Source:
"ComeOn launches "Snabbare.com", a new and exciting casino on the Swedish market", cherry.se, December 20, 2017.
"here to cater to your everyday playing needs – Snabbare.com"
Upcoming new casinos
Back to articles