Back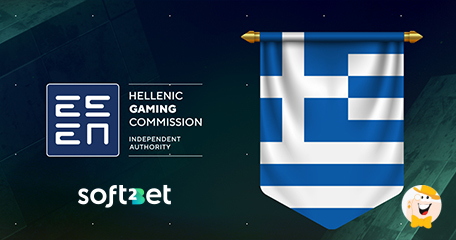 Soft2Bet, the next-gen online casino brand, has announced a groundbreaking move! The company enters another promising market order to expand its European presence!
Although partnerships are an important part of business as well as the production of engaging and quality games, another really important aspect is licensing!
Delivering Products in Greece!
Thanks to such approval, Soft2Bet will now be able to present its offering in Greece, one of the best markets in the region!
The company announced that it secured a major green light issued by the local regulator, the Hellenic Gaming Commission's Gaming Supervision and Control Commission (the EEEP)!
The new license marks a major move for the company's further global expansion plan. The Greek online gambling market experienced a revival in 2021, and since then dozens of operators have left their footprint on the market.
Soft2Bet is one of the brands that will successfully launch its portfolio in this ever-growing market, making another move toward fulfilling its goal of global expansion. This move comes after the company secured several more approvals in Europe, including promising markets such as Ireland, Denmark, and Sweden.
Of course, the Greek market is no less important! After a long process of approving this company, the brand finally managed to add the Greek iGaming license to its list of approvals.
Lots to Offer
Soft2Bet is a relatively young brand that was established in 2016. Until now, it has guaranteed an enviable position among the leading B2B brands thanks to its wide offering that features games from reputable providers.
The new license is another major move, and we believe that more will follow!
David Yatom, Soft2Bet's Group General Counsel shared his opinion: ''The issuance of our betting events and casino games remote gaming licenses in Greece is a terrific step forward for Soft2Bet. We see this as a springboard for further growth and are excited to pursue additional license opportunities in the near future. Soft2Bet remains focused on and committed to expanding its operation and bringing our exceptional gaming experience to even further markets across the globe. This very much highlights the company's commitment to spending on even further regulated markets across Europe and around the globe. It is an additional important step in the right direction for Soft2Bet.''
Source:
"SOFT2BET RECEIVES BETTING AND GAMING LICENSES IN GREEK MARKET'', soft2bet.com, May 18, 2023.
General Gambling News
Back to articles