Back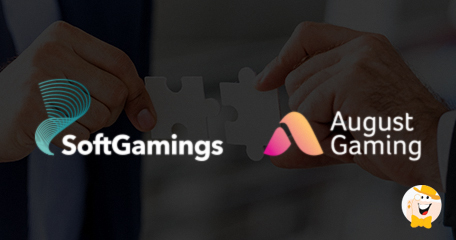 SoftGamings with its 10 years of experience, supplies solutions that are needed in the market. They develop their own creative solutions like Self-Service, White Label, Bonus System Standalone feature, Bitcoin platform solutions, Turnkey, Slots Bundle, Live Bundle, Casino Games Integration, and Sportsbook solution.
The company provides hosting, licensing, booking and sportsbook services as well as live dealer solutions NetEnt, Authentic Gaming, Lucky Streak, Evolution Gaming and etc.
They also offer slots from Microgaming, BetsSoft, NetEnt, WorldMatch, Endorphina, Booming Games, Habanero and ect. Their portfolio includes over 50 gaming suppliers with 3000+ games.
Its services and products have been used by over 100 clients since 2007.
Previous Affairs
The B2B casino platforms provider and gaming systems aggregator also took a part in G2E Asia 2019.
It served as the perfect opportunity for other companies as well as SoftGamings to present their accomplishments. Nearly all of the biggest Asian casino operators attended the event. There, they were searching for the best additions and upgrades for their systems.
For the Latvia-based provider, G2E Asia 2019 was also a perfect occasion to let everyone know about their recently established partnership with the world's leading supplier of sports and betting associated date services called, Betradar.
They have incorporated Betradar's comprehensive betting portfolio as a part of their solution for casino operators. Gaming Solutions, Betting Services, Betting Stimulation and its signature, all-in-one solution, Managed Trading Services (MTS) and Live Streaming, were also featured.
Svetlana Gasel, Head of Partnership, had this to say:
"Our partnership with Betradar gives us the utmost pleasure. The fascinating thing about Betradar is their focus on quality and high-end technologies to build the best sport betting solutions in the gaming industry. It is great to have outstanding products from a provider such as Betradar in our portfolio."
A New Deal
The Latvian company signed an agreement regarding the distribution, with Asia-focused developer and provider, August Gaming.
August will dispense its slot games through its new partner platform which are the terms of the agreement with SoftGamings. That action will enlarge the brand's product offering as well as its distribution chances. A reach to CIS and Europe markets for August will also be extended.
A Word from Director of Partnership
"I am glad to share that our client portfolio in Asia is rapidly growing and hence we're exhibiting at G2E Asia in Macau next month. By partnering with August Gaming, we can provide their comprehensive library of Asian-driven slot games that we believe our clients in Asia will trust and adore," Irina Sazonova stated.
Chief Executive of August Gaming, Ronald Chen, gave the following statement:
"This is a fantastic partnership for us! We are very thrilled to have signed this distribution agreement with SoftGamings as they are the leading provider of i-gaming products in the market and our business goals fit extremely well. We will be bringing more innovative and tailor-made games to Asia and other emerging regions in the future and are looking forward to growing our businesses together."
Source:
"SoftGamings Strengthens Its Gaming Suite With August Gaming", George Miller, europeangaming.eu, May 14, 2019.
"Its services and products have been used by over 100 clients"
General Gambling News
Back to articles