Back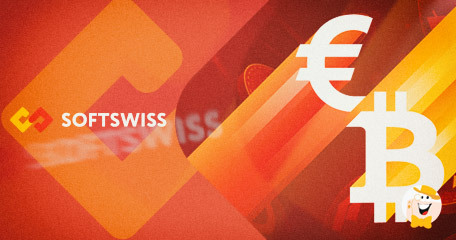 Innovative Developer Takes Crypto Gambling to New Heights
SOFTSWISS, one of the leading names in iGaming software solutions development reveals yet another cutting-edge solution for fans of crypto gambling. With the new in-game currency exchange, players are given the possibility to play online casino games that are not natively optimized for cryptocurrencies.
Thanks to this solution, crypto casinos powered by the SOFTSWISS Online Casino Platform will no longer be limited in the number of game providers available, meaning punters will be able to explore a significantly wider network of releases. On top of that, operators running under the Curacao license will also get the opportunity to take advantage of the newly added tool.
Following the release, all bets made in crypto will be recorded as USD bets, with more fiat currency pairs expected to be added in the upcoming period. As a small reminder, near the end of 2021, the company expanded its selection of payment options with 3 new cryptocurrencies.
Bridging the Gap Between Crypto and Fiat Balances
Previously, punters who had to create an account at casinos that run on crypto as their primary currency would have access only to titles that are optimized to accept cryptocurrency denominations in-game.
In such a scenario…
…players would only have access to the limited selection of releases or opt for alternative solutions- fiat currencies. As far as the due diligence procedures require, ID verification for fiat balances is needed, so the consumers would have to submit personal information, such as full name, date of birth, and address.
However, the new tool by SOFTSWISS gives players a chance to overcome these obstacles. Once they open a game with the crypto asset of their choice, they will be able to select a fiat currency to which their active balance is converted via the rates of CoinMarketCap.
Such bets will be registered as bets placed in a fiat currency, while winnings, bonuses, and balance changes will be reflected in the base cryptocurrency. Customers will see the exchange rate and their active balance in the game currency as they play, while their base balance will be recalculated once they close the game window.
Wider Assortment of Content Available
As soon as the currency exchange feature is launched, customers will no longer be required to register a fiat balance and make a deposit to play their favorite slots, table games, or live dealer titles. They will have the access to the complete selection of games and content providers offered at the casino.
For example, if previously the list of crypto-friendly game suppliers encompassed around 40 studios, the new solution will unlock them access to titles from across all 170+ game providers available through the SOFTSWISS Casino Platform and Game Aggregator.
Andrey Starovoitov, COO at SOFTSWISS noted that the currency exchange feature has long been associated with crypto dice brands and is already well-received among the audience.
He added that:
"With the latest innovation in the form of the currency exchange feature, we are opening up our entire game portfolio for crypto players and operators. We are also simplifying the entire player journey and gameplay experience. SOFTSWISS has always been associated as a crypto-fist brand, and we are happy to reaffirm that position yet again."
Source:
"Casino Platform Launches Currency Exchange Feature", softswiss.com
"play online casino games that are not natively optimized for cryptocurrencies"
Bitcoin
Back to articles