Back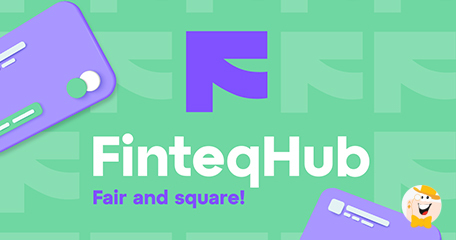 Powerful Payment System with an Abundance of Options
As one of the biggest events in the iGaming industry, ICE London is just the place to unveil not only new online casino games but versatile security tools and payment solutions as well. Dubbed FinteqHub, the PCI DSS-certified payment gateway developed by SOFTSWISS PSP Team will be presented during the conference.
Ultimately efficient, this inventive tool provides access to integrations with diverse payment systems via a single platform. Being customizable and intuitive, its back office comes with 24/7 operational support and real-time monitoring.
Efficient & Well-Equipped
Build with international clientele in mind, FinteqHub by SOFTSWISS enables connection of all in-demand payment methods used worldwide. The list encompasses card payments, open banking, e-wallets, and vouchers from Canada, New Zealand, India, Brazil, and numerous European countries.
Enriched with a variety of options…
…this certified payment gateway is extremely flexible. It allows businesses not only to manage financial transactions but adjust the processing rules to fit their individual needs as well.
Commenting on the product launch, Vadim Drozd, Chief Executive Officer at FinteqHub announced:
"FinteqHub was created by the iGaming-savvy payments team of SOFTSWISS for similar teams of our future clients."
As he explained, this fintech solution was builtto solve actual payment-related issues online casinos and sportsbooks are dealing with. Companies interested in getting more details on the product will have the opportunity to do so during ICE London, which takes place from February 7-9, 2023.
Andrey Starovoitov, Co-CEO at SOFTSWISS noted that the biggest quality of FinteqHub is that it provides a reliable payment system and fine-tunable payment methods at the same time. That's why he considers this product "a great choice to increase business profitability".
A Year Full of Achievements
Although quite challenging, the year behind us was marked with multiple successes, showing continuous growth on all fronts.
To start with, SOFTSWISS Game Aggregator was twice recognized as the Best Aggregation Platform in 2022. Thanks to strategic partnerships with more than 180 providers, the massive catalog encompasses more than 13,000 games. Speaking of rewards, Affilka was recognized as the Best Affiliate Tracking Software at the SiGMA Balkans & CIS Awards 2022.
Let's not forget to mention that the company was named Workplace of the Year at the SiGMA Europe Awards 2022. As Yulia Oncheva, Сhief HR Officer at SOFTSWISS noted, the company gives everyone an opportunity to reveal their talents, showing that creativity is highly valued.
In addition to this…
… Casino Platform, the first iGaming product in the company's assortment had some major upgrades- the In-Game Currency Conversion feature, along with Tournament Tool and Bonus API. The platform was named the Best Online Casino Provider in the Nordics 2022
In October, SOFTSWISS celebrated a year since the Jackpot Aggregator, a mighty tool for player retention, that quickly conquered clients all over the globe was presented. Designed to strengthen brands' competitiveness, this product includes jackpot templates, API-driven integration, a virtual jackpot system, player group management, and unlimited jackpot campaigns.
On top of that, December brought the 2nd anniversary of SOFTSWISS Sportsbook, a progressive sports betting platform. Important expansions to this top-performing product include Lootbox Bonus, Freebet Booster, and Hunting Tournaments.
SOURCE:
"FinteqHub Enters iGaming Market as a Standalone Payment Gateway Built by SOFTSWISS", softswiss.com , February 2, 2023.
"encompasses card payments, open banking, e-wallets, and vouchers"
Casino Banking
Back to articles