Back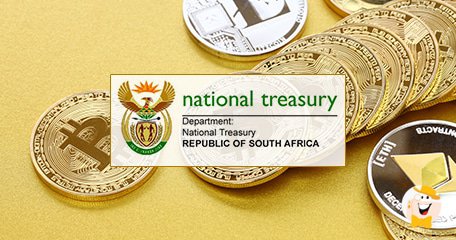 The cryptocurrency market in South Africa is getting ready to receive an entirely new comprehensive set of rules, since its Minister of Finance, Tito Mboweni, informed the public about the government's latest efforts dedicated to virtual assets – to create a regulatory working group.
To clarify, leading representatives from the industry will form an agency whose goal will be to develop a framework for the growing crypto economy in the country.
Digital Currencies As An Investment
During the last couple of years, cryptocurrencies have been recognized as an investment in South Africa, as more than 70 percent of users define digital assets as property; also, more and more consumers choose to hold on to their Bitcoins over the long term, despite continuous price crashes in 2018.
According to the report, the state government has noticed a significant rise of interest for virtual tokens in various sectors, including online gaming.
As a result, certain esteemed members of South African Reserve Bank, Treasury, SA Revenue Service, Financial Sector Conduct Authority, and Financial Intelligence Centre will summon a meeting to create a working group and back the technology's economy. Mboweni explains in an open letter to the parliament:
"It is anticipated that, following broad industry comment and participation, the crypto assets regulatory working group will be ready to release a final research paper on the subject during the course of 2019."
The group will have to publish a study of its findings whose research could lead to a unified cryptocurrency regulatory standard throughout the whole country.
Crypto Taxation Still A Burning Issue
The Finance Minister, Tito Mboweni, has also expressed concerns about tracking the number of profits and losses in regard to cryptocurrencies. The working group will, therefore, be tasked with a crypto-taxation reform, as South African taxpayers must declare both earnings and losses on a yearly basis. He adds:
"Work is underway within Sars to consider the amendment of the tax forms for the 2019 tax season in order to cater for the description of other assets (which will include cryptocurrencies) by means of a specific description field on the form."
The forthcoming regulatory changes are also important for the iGaming industry, especially after last year's ICE Africa 2018, held in Johannesburg from 24th to 25th October. The Conference took place outside the UK for the first time, featuring some of the country's most popular betting shops – Slotegrator and Springbok.
Thanks to its huge success, the gaming event will re-locate to the United States this year, as Clarion Gaming, the contractor, launches its defining event for the North American sports betting at Boston Convention & Exhibition Center from May 13 – 15.
Despite South Africa's efforts to regulate its cryptocurrency and iGaming markets, other surrounding countries are not very pleased about the rising popularity of digital tokens.
As an example, the Central Bank of Zambia has recently declared Bitcoin illegal, as crypto-transactions carry little to none guarantee in case of market failure.
Instead, the country's parliament has started a promotional campaign of its national money – the "kwacha."
Source:
"South African Officials Create Regulatory Working Group Dedicated to Cryptocurrencies", Jamie Redman, news.bitcoin.com, January 2, 2019.
"an entirely new comprehensive set of rules"
Bitcoin
Back to articles