Back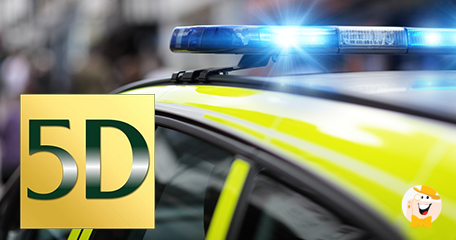 UPDATE 01/15/2019: Mastermind of 5Dimes 'Tony' Kidnapping In Lockup!
UPDATE 11/09/2018: 5Dimes Tony's Body NOT Recovered, Still Missing
The police of Costa Rica believe to have recovered the body of U.S. expat and sportsbook owner, William Sean Creighton, otherwise known as "5Dimes Tony."
This 43-year-old American, who disappeared on September 24th at around 10 PM, was known as one of the country's most significant casino operators, as 5Dimes is highly rated among the players from all around the world.
Reported Missing After Leaving Work
Creighton's wife, a Tica (local slang for Costa Rican woman) reported him missing on September 25th, launching a full-scale investigation by the authorities on the account of kidnapping for ransom. Nevertheless, Judiciary Investigative Police has never reported a request for payment of ransom, given that no real evidence for the reason behind disappearance exists…
On the other side, the local media reported that Tony's wife did receive a call from his abductors, hours after he went missing…
Apparently, No Bodyguards
Hours before vanishing into thin air, Creighton was seen driving his Porsche Cayenne Turbo with no bodyguard escort. It seems that the casino boss was forced off the road by another car, possibly BMW with two individuals, and at least another two men on motorcycles…
Creighton's car was also found crashed into the gate of a private property, confirmed a police source. The investigation has also revealed that the abductee was taken at gunpoint by taxi to the secret location.
A Mysterious Ransom Phone Call
The police still haven't confirmed the alleged ransom phone call on the night of the kidnapping, which was reported by Creighton's wife. She said that the captors requested a $750,000 ransom fee to be paid in Bitcoin, and also transferred to a Cuban bank. According to other sources, the sum even exceeded $1 million in crypto equivalent, which the family agreed to pay wholeheartedly.
FBI Involved In The Investigation
To help locate the sportsbook owner, Tony's family hired two former FBI agents, who would assist in his return. Despite their shady involvement with the OIJ regarding purchasing of firearms without the official approval, the experience of both agents was very useful during the inquiry, as it uncovered further details about the abduction and ransom.
Unfortunately, after the body was found, it turned out that the owner was indeed a victim of kidnapping, probably hatched by someone from a closer circle of acquaintances. The cause of death is yet to be announced, as no autopsy has been performed. The police will continue to investigate, and further details are yet to be published…
Source:
"The Body of US Expat and Sportsbook Owner "5Dimes Tony" Found in Costa Rica", Carol Vaughn, news.co.cr, October 20, 2018.
"kidnapping for ransom"
General Gambling News
Back to articles