Back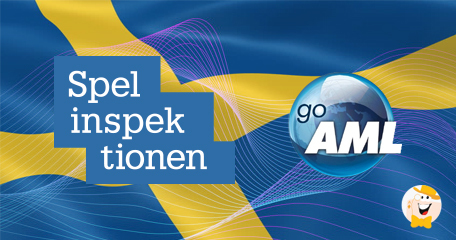 Spelinspektionen, Sweden's gambling regulatory body, has announced a brand-new system that should put a stop to – or at least limit the damage done by – anti-money laundering and financing of terrorism.
The new scheme will be implemented with all the licensed operators. The system will officially commence on January 13th next year. goAML, as it is called, will replace the DAR system currently in use.
In With goAML, Out With DAR
Spelinspektionen spokespersons has said that this new platform will increase the quality of reports that are filed with the police.
Licensees can sign up ahead of the registration process that begins on December 9th…
…and the reports can be filed after the January commencement date. Police will need to approve any registration, however this process will be quick and won't take longer than two days.
DAR will continue functioning until February 29th 2020, as operators will need that much time to transition to a new system. When a report has been input into one system, it cannot be filed with the others.
Sweden's Fight Against Illegal Activities
As soon as that period is over, DAR will be closed on March 1st and goAML will take its place. After that period, reports will only be filed with goAML.
Sweden's regulator has continued its efforts to clamp down on gambling activities in this country that are conducted by illegal and unlicensed operators.
Sweden's regulated gambling market went live on January 1st this year. Since then, a lot of operators have had their licensed revoked for breaching the gambling laws in this country.
In June, they took away Global Gaming's permit after they discovered some serious malpractices in their business.
Also, payment service providers have been called on not to conduct business with unlicensed operators. They say that this undermines regulator's efforts in making a regulatory climate in the country.
Source:
"Swedish regulator to launch new AML reporting system", igamiongbusiness.com, October 25, 2019.
"The system will officially commence on January 13th"
Gambling Law & Society News
Back to articles