Back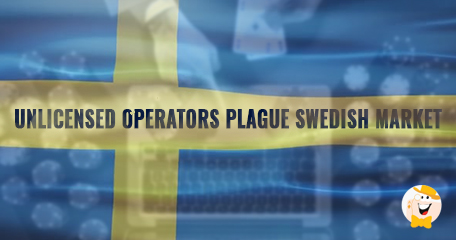 With Swedish market re-regulation being scheduled for January 2019, one would think the industry is on the right track. According to recent discoveries, however, nothing could be further from the truth.
Unlicensed operators are on the rise, and continue to undermine licensed iGaming companies, according to the latest quarterly figures due to be made public by the country's gambling regulator (Lotteriinspektionen) prior to the introduction of the new iGaming regulations.
Gross gaming revenue (GGR) in the Swedish market rose 1.2% to SEK16.8bn (ca. $1.8bn) during the Q3 2018, but there was a decline in the amount generated by licensed operators. Licensed companies earned SEK12.2bn - a 2.4% decrease year-on-year, while the joint revenue of the unlicensed iGaming businesses rose 12.4% to SEK4.5bn.
Svenska Spel the Largest
Svenska Spel remains the country's largest gaming operator, having generated ca. SEK6.4bn in revenue in the Q3. The figure is 1.6% lower compared to the same period in 2017 and is partially due to a slump in land-based gaming revenue (9%). By contrast, online gaming revenue saw a 23% rise year-on-year.
Concluding with September 2019, licensed operators held 73% of the total market share, as opposed to 27% held by unlicensed companies. The fact makes the gap even wider. The results reflect a long-standing trend in Sweden - a rise in the popularity of iGaming. That factor directly affects the increased market share unlicensed operators hold.
The situation is similar to that of the racing operator ATG's, which saw a 0.4% slip in revenue (SEK3.1bn). The slump is mainly attributed to a 10% drop in land-based gaming revenue (as opposed to a 6.7% increase in online revenue).
Over the three quarters, online gambling revenue rose 12.9% year-on-year, whereas land-based gaming revenue decreased 8.4%. According to industry analyst Regulus Partners, licensed companies saw a 23% rise on SEK basis, but only 12% in terms of EUR. The report reads that Cherry and MRG performed strongly, Betsson showed "signs of recovery", and Svenska Spel met (but didn't exceed) expectations. Gaming Innovation Group's growth slowed, whereas Kindred Group and LeoVegas lost their respective market share.
New Regulations Due in January 2019
As previously mentioned, Sweden is to introduce new gambling regulations from January 1st, 2019, which will, among other things, officially legalize online gaming and introduce an 18% GGR tax. Up to 70 operators are expected to apply for a license, with 55 of them having already submitted their applications since Lotteriinspektionen started accepting submissions (August 1st). Successful applicants are to be announced some time during November, with the regulator stating that some operators may be "forced to wait" due to errors in their paperwork.
The majority of the businesses to have applied are either based in Sweden or are in some way linked to the country, and include Betsson, Cherry, and Expekt. Among others looking to enter the Swedish market are GiG-owned MT SecureTrade Limited and Zecure Gaming, Mandalorian Technologies Limited, and crypto casino operator CashBet.
In October, Lotteriinspektionen unveiled new responsible gambling requirements for licensees and appointed Katarina Abrahamsson as its first coordinator.
Source:
"Unlicensed Operators Thriving in Swedish Market", igamingbusiness.com, November 12, 2018.
"a decline in the amount generated by licensed operators"
Gambling Law & Society News
Back to articles