Back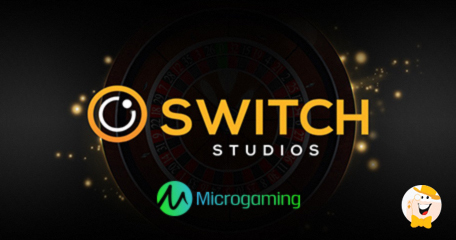 Independent developer, Switch Studios, who made its global debut at SiGMA 2018, has announced the debut of their new generation table game, first in line of many to be developed exclusively for Microgaming.
During their last year's SiGMA appearance, the producer delivered and presented their elegant mobile-friendly interface used in their games and previewed it in one-to-one demos. That was the occasion when Microgaming's stand dedicated to table games had record-breaking attendance.
Kicking it off With Everyone's Favorite
This fresh release is their take on roulette, and it's been given a classy finishing touch. A brand-new suite of table games makes its world premiere with this particular one that promises to "bring the ultimate roulette experience to online audiences."
The roulette wheel is created using the latest 3D technology and is stunningly realistic. Roulette aficionados will be placing their bets, spinning the wheel on it and observe the ball behavior incredibly true to life.
This should provide a fully immersive, thrilling experience for the players as they look forward to potentially massive wins.
A Classic Reimagined
Switch Studio's press release points out the slick and contemporary design of the game...
...that helps reimagine the classic casino game that is otherwise immune to changes. Both desktop and mobile device users can make the most of the interface that is simple in its sophistication, with function rather than looks in mind. Bets can be placed very easily and without any effort.
The team has used a brand-new engine for the development of this roulette game which, beside the superior graphics...
...also delivers features such as special bets, favorites and racetrack betting. These all feature a very stylish, state-of-the-art design to provide nothing but the best gameplaying experience for players.
Already Available With Microgaming Operators
The racetrack feature will be particularly appealing to a wider audience...
...as it allows players to access an "alternative bet board layout" and unique bet options as well as spin result history and other relevant information through it. On the other hand, the favorites feature simplifies the betting process because players can save their fancied betting options or access some pre-selected bets.
The game is available with Microgaming as of Wednesday, March 27th.
Innovation Does Not Exclude Style
Switch Studio's Head of Studio, Tom David, comments:
"We are very proud to unveil our first official game release under the Switch Studios brand, exclusive to Microgaming. Our aim is to deliver the best selection of classic table games that players enjoy and Roulette is set to pave the way for a new series of table games to come. The game contains advanced features in a modern setting and holds appeal to a growing market of casino players. We have worked hard to create a game that players will love and we look forward to releasing our next game Blackjack in the coming months."
The brand's Games Publisher, David Reynolds, added that Switch is encompassing a group of online gambling and social gaming experts that work closely together...
...and that they focus on refurbishing the online table games sector with innovation and style that was sorely missed.
"The first in a suite of stylish and sophisticated table games, Roulette is a classic game reimagined for a new generation of players and a fantastic addition to Microgaming's content portfolio. Players can place their bets, spin the realistic 3D roulette wheel and immerse themselves in the thrill of this classic game wherever they go," concludes Reynolds.
Have a glance at the game's official preview video!
Source:
"Microgaming releases its first title in a new generation of table games", microgaming.co.uk, March 27, 2019.
"their elegant mobile-friendly interface"
Casino Games
Back to articles