Back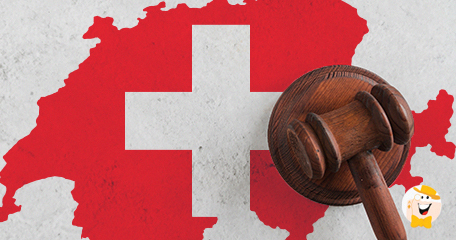 Switzerland has officially approved a new online gambling legislation. The Swiss Parliament has authorized a new law with 73% positive votes. The adopted law contains a provision which enables customers to access only several authorized Swiss casinos. The revised law will come into force on July 1.
Details
The approved Act prescribes that Swiss gamblers will be authorized to place bets only with Swiss casinos and lottery operators which fulfill tax obligation and adhere to problem gambling policy. Everyone who opens an account at a foreign casino should get in touch directly with the operator. It means that Switzerland has no jurisdiction over casino operators located outside of the country.
Both the Federal Gaming Commission and Lotteries and Betting Commission will publish the list of unauthorized gambling operators. Providers from the blacklist will be instantly blocked by local telecommunication service DNS (domain name server). Under restriction are foreign sites accessible from Switzerland. The foreign operators who withdraw from the Swiss market on a voluntary basis, will not be affected.
According to estimations, about $252 million per year goes from Swiss casinos into offshore casinosˈ budgets located in Malta and Gibraltar. Switzerland wants to stop this situation and keep money in the country.
First Licenses
Only recently, Switzerland has issued licenses to four local casinos. The licenses are approved both from Federal Council and Federal Gaming Commission. The first online casinos on the approved lists are Grand Casino Baden, Grand Casino Davos, Grand Casino Lucerne, and Pfaffikon venue. All casinos have signed partnerships with online gaming companies.
Current situation
At the moment, the country has 21 casinos as well as 11 horse racing competitions. Swiss citizens also take part in the lottery organized by each state. On the other hand, the national lottery is under restriction. When the country starts to prohibit foreign gambling platforms, it will boost the local gaming sector and support Switzerland in problem gambling management. The country is also working on gambling addiction prevention. It is estimated that Switzerland has more than 75,000 people who struggle with betting addiction. If the country stops this habit, it would have positive effects on society.
Source:
"Switzerland: New law limits online gambling to authorized local casinos", yogonet.com, June 26, 2019
"customers to access only several authorized Swiss casinos"
Gambling Law & Society News
Back to articles