Back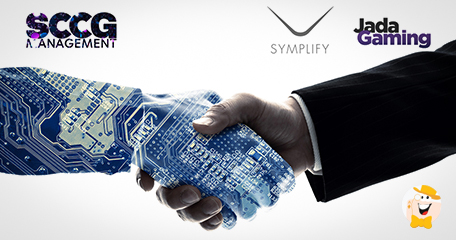 Scandinavian SaaS Supplier Powering up for Massive Expansion in North America
Jada Gaming, a company that recently secured an AI agreement with Finnplay, is announcing a full-scale strategic partnership with SCCG Management to spearhead its expansion into the North American market.
As reported, the parent company, Symplify, a Scandinavian SaaS CRM and CRO supplier to iGaming will see SCCG Management provide and execute business strategies designed to open new distribution networks through licensed and qualified channels on the continent.
SCCG to Play a Major Role in Further Growth
Thanks to the newly signed agreement, Symplify and its subsidiaries will also greatly benefit from advisory support on securing US state licences and authorisations.
"SCCG is the perfect partner for us to drive further growth in the hugely exciting regulated markets across North America," commented Symplify's Group CEO, Robert Kimber.
According to the chief executive, the company is excited about building initial success in the market and stated that SCCG's vast experience will play a major role in the next growth stage.
Meanwhile, Symplify has become one of the most trusted platforms in iGaming thanks to its twenty years of experience in CRM and communication. Collaborating with many big names in the industry like William Hill, LeoVegas, Playstar and Hard Rock has helped Symplify build a strong reputation as a developer of bespoke features and innovative solutions.
Kimber also said that in the next stage of expansion, Symplify will further enhance its 360° offering. The company has already acquired AI software Jada Gaming in late 2021, allowing it to utilize its artificial intelligence solution and optimize marketing operations in the iGaming industry even further.
The CEO also explains that Symplify's complete suite will enable its customers to optimize conversions on their websites and apps, make visitors more loyal to their brand, maintain real-time advanced channel orchestration and ultimately, exploit the full potential of AI.
North America Offers Huge Potential for AI
As Alberto Alfieri, Jada Gaming co-founder revealed, North America is an emerging market and it carries a lot of potential. The SaaS solution provider is looking forward to showcasing the capabilities of AI to a new and growing audience across the country, says one of the founders.
On the same note, SCCG Management CEO and founder, Stephen Crystal, concluded by saying that AI is playing an ever-increasingly influential role in successful operations of Jada.
The new technology will augment Symplify's strong offering and establish a go-to 360° service for all partners across numerous sectors. Crystal is also excited about adding another vital layer to the company's solution and looks forward to growing the business in the future.
Source:
"Symplify and Jada Gaming sign strategic partnership with SCCG to spearhead North American expansion", sccgmanagement.com, February 2nd, 2022.
"one of the most trusted platforms in iGaming"
General Gambling News
Back to articles