Back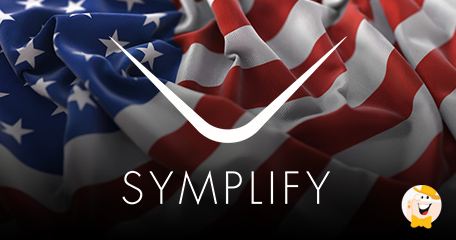 Symplify, the Nordic leader in CRM and AI cloud products, has just increased its presence in the North American casino and iGaming region by creating a local entity, Symplify US, while also appointing Stephen A. Crystal as the President of Symplify US. Crystal will have this responsibility while serving as the Founder and CEO of SCCG Management.
Symplify is known for its regular development activity and dedication to the delivery of brand-new products while following analysis of market demand. This allows the brand to enhance and take both the US land-based and, and online gaming industries to the next level.
Meanwhile, iGaming CRM explodes with brand-new ideas, with the only shortfall being execution. However, Symplify specializes in this area while a single CRM ecosystem provides operators access to different communication channels that back operators' ambition to deliver a personalized approach that boosts engagement. Symplify's service will integrate into communication, acquisition, and conversion strategies.
What Was Stated
Symplify's CEO, Robert Kimber, says that as part of their story, he is pleased to welcome the following and natural step of the company, securing a permanent presence within the United States. The gaming sector in the US is "home away from home" for Symplify tech solutions.
They meet like-minded experts who need a platform that comprehends the connection between traditional casino engagement and the expectations of the digital user. Utilizing a thorough understanding of the digital market, along with SCCG's relationship with land-based casinos has brought a lot of success. Securing a US base with his friend and colleague Stephen Crystal is an exciting opportunity for Symplify.
On the other side, SCCG Management Founder and CEO Stephen Crystal added:
"The powerful capabilities created by the Symplify suite of solutions – powered by AI and Machine Learning – are not only industry-leading, but they're also industry firsts.
A decade ago, AI was a marketing term broadly plastered across products to draw unwarranted attention to the emergent technology. Now it falls to the team at Symplify US to help share the power of the Symplify solution with North American casino gaming operators. We want to let their marketing teams know that we have a CRM solution that adds value, without the cost of too much labor, time, and attention."
About the Company
Symplify is a cloud service aiming to simplify vital business needs. The company is focused on increasing revenues while also decreasing workload of its customers. Based in Stockholm, Sweden, with offices in Canada, Denmark, Hong Kong, and Malta, the company combines 20 years of experience into creating the very best solutions.
Comment: It seems that Symplify has great plans for the upcoming period and clients will embrace this chance…
SEO Title: Symplify To Extend its Foothold in the United States
Meta description: One of the leading providers of cloud services, Symplify, has prepared everything to extend in the United States, by opening a local entity Symplify US…
Source:
"Symplify Sets up Stateside Operation to Build on US Success", news.cision.com, October 20, 2022.
"local entity"
Casino Software
Back to articles