Back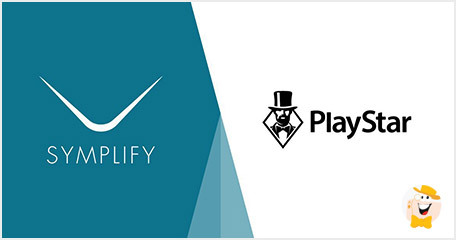 Symplify, one of the most in-demand providers of CRM and AI cloud solutions, has just secured a deal with US first iGaming brand PlayStar.
This deal will see Symplify supporting PlayStar to provide an iGaming experience like no other, for customers across the fastest increasing engagement sector in the globe. PlayStar stands out with a personalized approach that enhanced entertainment and Symplify's service will perfectly integrate into its way of communication, retention, and conversion program.
This deal also sees PlayStar employing Symplify's innovative Onpage AI, giving their customers a fully personalized and tailored online experience with machine learning.
Additionally, PlayStar will use Symplify's robust Campaign and Journey builder to enhance growth in the US market. As responsible gaming is at the center of the business and all the modules accessible via Symplify AI will enhance the capability of checking behaviors and detecting abusers. Symplify's AI solution will also support the business customize marketing spend and keep the customer interested in increasing their lifetime.
PlayStar is yet another brand that joins Symplify's increasing portfolio of stellar iGaming CRM partners that already includes William Hill, LeoVegas Betsson, Mr.Green, and MegaRush, among others.
Commenting on the new deal, Symplify's CEO Robert Kimber said:
"Our CRM and AI services are designed to help our partners build long-term and meaningful relationships with customers. PlayStar is in a position to leverage our intuitive software, with their industry know-how to drive growth following its launch within the red hot US iGaming market."
Jon Bowden, CMO of PlayStar says that PlayStar's success is the result of its behavioral patterns that provide an enhanced level of entertainment. Partnering with Symplify will enable the company to engage with players and ensure they get a personalized, fun, and secure gaming experience.
About
Symplify is a dedicated cloud service created to simplify the main business needs. The company has a clear goal – to allow brands to increase revenues while they decrease the workload. It is based in Stockholm, Sweden, with several offices in worldwide locations such as Canada, Hong Kong Denmark, and Malta. Symplify delivers cloud solutions for CRM, CRP, and Marketing Automation. The company is also known for its powerful communication suite which includes 8 channels involving SMS, App Push, Web Push, Social, Dynamic Web, Print, and Voice.
It has 20 years of online experience market and some of the most influential clients are Klarna, Mr Green, Harper Collins, Danske Bank, Bonnier Publication, and SATS.
Source:
"Symplify's SAAS to power PlayStar's ambitious US growth strategy", gamingamericas.com, May 31, 2022.
"PlayStar will use Symplify's robust Campaign"
General Gambling News
Back to articles