Back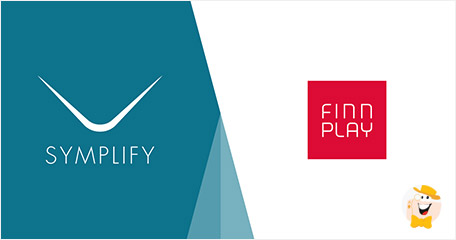 Symplify, one of the leading providers in CRM and CRO cloud products supplied by AI, has secured a progressive software deal with Nordic iGaming provider, Finnplay.
The arrangement means Finnplay and its suite of tier-one clients will get immediate access to Symplify's tech via its current integration. Finnplay and its partners will be able to enhance business progress via marketing solutions and on-site recommendation by customizing management of over 10 channels such as Web Push messaging, Dynamic Web, Email, Print, and social channels.
Finnplay will also benefit from Symplify's AI CRM capacity such as Campaign and Journey builder to develop a highly personalized and AI customized experience that ensures an enhanced engagement and acquisition. Responsible gaming is at the center of Finnplay's mission and different Artificial Intelligence modules will be added to Symplify to better supervise behaviors and enable precautionary measures. AI capacity will enable operators to enhance marketing strategies that will also contribute to enhanced user satisfaction and better value.
Commenting on the newest deal, Symplify's CEO Robert Kimber said:
"Finnplay is a forward-thinking iGaming platform provider with an impressive portfolio of clients and we cannot wait to implement our software. Our cloud solution has been designed to truly understand individual preferences to optimize customer communications."
Finnplay's Managing Director, Jaakko Soininen notes that Symplify's CRM software will match seamlessly to their platform where it will have an important role in supporting partners optimizing core marketing demands. They are sure this will be a very good project for them as they are expanding its list of top-tier brands.
More Words on the Brand
Symplify is one of the leading cloud service providers, focused on simplifying important business needs. Customers can increase their revenues while they decrease the workload. Based in Stockholm, Sweden, with offices in Canada, Denmark, Hong Kong, and Malta, the company provides cloud solutions for Marketing Automation, CRM & CRO. It has 20 years of experience and makes simple solutions for users. Some of the clients of the brand are Klarna, Mr Green, Harper Collins, Danske Bank, Bonnier Publication, and SATS.
Its communication catalog includes 8 channels such as email, SMS, Web Push, App Push, Dynamic Web, Social, Print, and Voice. This means that users can control their lifecycle with a powerful and simple to use customer journey solution. It is also possible to check a database via a segmentation tool that provides info on who, when, and why. You can also save time with a content editor for full multi-channel empowerment.
Source:
"Symplify agrees software partnership with Finnplay", europeangaming.eu, April 7, 2022.
"Finnplay will also benefit from Symplify's AI CRM"
General Gambling News
Back to articles