Back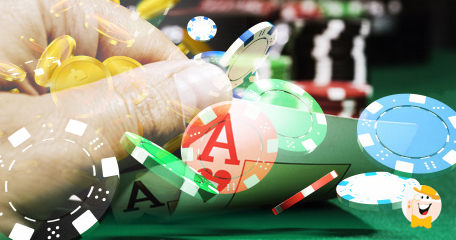 Blackjack is more than just a game of luck. The seasoned 21 players know that strategy and discipline are important and when executed properly can lead to some big wins and maybe even historic moments.
The story of Don Johnson and his legendary winning streak is the true testimony to this and can serve as a valuable lesson.
During the period of 5 months, from December 2010 to April 2011, he took $15.078 million at three Atlantic City casinos and the question on everybody's lips was – How did he do it?!
The simple answer would be – by choosing wisely the rules which governed his actions. He took advantage of the decisive connection between the blackjack house edge and game regulations which, in turn, reflected on the outcome of his play.
In December 2010, Johnson won $4.23 million at Caesars then went to Borgata and cashed in $998,000 that same month; $1.8 million in March and April 2011, plus $2.25 million in two nights in April as well. In the end, during one 12 – hour session in April, he took Tropicana on $5.8 million which is a record loss for this casino to this day.
$15.078 Million in Total
When asked to elaborate on his success, Johnson said that he was able to negotiate peculiar blackjack rules to set the house edge at 0.253 to 0.263 percent. Although he didn't go into details, the rules included hand – shuffled six-deck shoe, S17, DOA, DAS, RSA, and LSR, a max allowed wager of $100.000 and 20% rebate whenever he lost $500,000 or more.
He was not limited by the number of hands or specific lengths of time he was allowed to gamble and he played up to three spots per table simultaneously and negotiated betting limits to his advantage. The maximum bet for three spots was $15,000 per hand, for two spots $25,000 per hand but it was $100,000 for one spot. By Johnson's own account "that was part of the flaw in how they offered the game […] the regression should have gone in the opposite direction."
AND…
…all his moves were scrutinized by the surveillance cameras and sophisticated software which tracked his betting patterns and habits. The only conclusion they were able to come up with is that Johnson was neither counting cards nor cheating.
The Effect of 2008 Financial Crisis
The Financial Crisis of 2008 had quite an important role in all of this. The gambling industry was seriously affected by this global event. The casinos' revenues started to tank and high rollers were hard to find; and that's when desperation kicked in!
So, by 2010, casinos were willing to accept more risk. Borgata casino executive offered Johnson a historic change, from a lifetime discount into the trip – to – trip basis, just so they could book him. When this deal was made, Caesars and Tropicana were willing to accept similar terms.
That's how Johnson was able to negotiate once-in-a-lifetime rules and conditions.
Ultimately, they all pulled out of deals, one CEO lost his job and rebate policy was overhauled as well as the casinos' approach to high rollers.
Choosing the Right Game
Johnson is very familiar with the gambling industry. Aside from his blackjack skills, he is an avid horse racing bettor and a founder of the company that develops custom-made software that defines risks and odds on horse wagering. He has been involved with the equestrian performance sports for years. He even worked as a professional jockey before becoming a manager of the Philadelphia Park racetrack in the 1990s.
So, given his background, why did he choose blackjack?!
Because of the house edge and opportunity that knowledgeable, intelligent and disciplined player might have when he or she relies on skills and math to beat the house. By executing a proper blackjack strategy in a well-selected game variant, a player can get a house edge to drop down to between 0.2 and 0.4 percent. But if you manage to execute a proper strategy perfectly, the house edge is close to zero.
On the other side are casinos that have been tweaking rules gradually, almost invisibly for the last 60 years to revert their advantage. Johnson was aware of this and that's why he was able to negotiate the rules so wisely.
Valuable Lesson
The story of Johnson's achievement is a valuable lesson that transpires the gambling sphere but it also has practical applications in online blackjack. And here's how.
According to the Wizard of Odds, there are 6,912 possible rule variations in blackjack. Land-based casinos usually don't offer much flexibility to regular players but online gambling hubs, on the other hand, present more game variations.
After selecting a reputable casino and getting well – acquainted with Terms and Conditions, the next step for a wise player is to determine the rules of blackjack. The best move a punter can make is to personally calculate the house edge and then make a valid decision about his odds based on his skill set.
Truth Be Told…
…the chances of anyone repeating Johnson's success are pretty slim. This happened as a result of very rare global circumstances, vast knowledge of blackjack and a highly intelligent approach to gameplay. Also, casinos learn from their mistakes and are fast in modifying the rules and procedures which will prevent anything similar from happening again.
BUT, that shouldn't stop you! So, you might not win millions or be inducted into Blackjack Hall of Fame at Barona Casino in San Diego, as Johnson did, but winning even 1% of his sum is pretty amazing; and it's even more than that. It's about a learning curve, the freedom to choose wisely and create new advantages for yourself.
"he took $15.078 million at three Atlantic City casinos"
General Gambling News
Back to articles