Back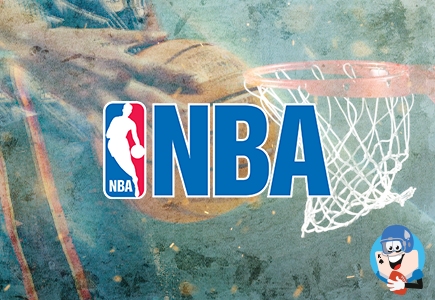 The NBA has proposed changing the start of the NBA 2019 free agency period. For now, it is set to begin on Monday, July 1st, 2019 at 12 am (midnight) eastern standard time. The league may opt to change the start of free agency negotiations to Sunday, June 30th, 2019 at 6 pm EST.
The association claims that moving up the annual moratorium on free agent negotiations would enable the people working on these deals to work at a more normal hour of the day. This alteration to the National Basketball Association's official calendar will presumably become effective this year in order to accommodate the teams, players and their agents/attorneys working on new contract agreements. The NBA claims this was adaptation was long overdue.
Adam Silver's Statements from a Press Conference at the Las Vegas Summer League last July:
"In terms of when free agency begins, I've not only heard from my friends in the media, but as I get older and the people I grew up [with] in the NBA get older, I think we're all tired of all-nighters," says NBA Commissioner, Silver. "What I've heard from, again, several of my colleagues at teams are, does this really need to be at midnight? I think that's something that we'd need to find agreement on with the players' association. But I think we could change for next year."
"It's one of those things that everybody looks at each other and says, "Why has it always been that way?" It's unclear. It's just always been at midnight. But putting aside the impact on the working media, I think there is so much interest in it. Clearly, if it were happening at a more reasonable time, it would be better for coverage."
"But again, I think also it maybe was kind of fun in the old days scheduling the meetings at midnight or something else. But I think we're past that. I expect a change for next season." Top Free Agents
Kevin Durant - Small Forward / Player Option / Golden State Warriors
Kawhi Leonard - Small Forward / Player Option / Toronto Raptors
Kyrie Irving  Point Guard / Player Option / Boston Celtics
Kemba Walker - Point Guard / Unrestricted / Charlotte Hornets
Klay Thompson - Shooting Guard / Unrestricted / Golden State Warriors
Jimmy Butler - Shooting Guard / Player Option / Philadelphia 76ers
D'Angelo Russell - Point Guard / Restricted / Brooklyn Nets
Tobias Harris - Power Forward / Unrestricted / Philadelphia 76ers
Kristaps Porzingis - Power Forward / Restricted / Dallas Mavericks
Khris Middleton - Small Forward / Player Option / Milwaukee Bucks
Nikola Vucevic - Center / Unrestricted / Orlando Magic
DeMarcus Cousins - Center / Unrestricted / Golden State Warriors
Julius Randle - Power Forward / Player Option / New Orleans Pelicans
Al Horford - Center / Player Option / Boston Celtics
Marc Gasol - Center / Player Option / Toronto Raptors
Bojan Bogdanovic - Small Forward / Indiana Pacers
Brook Lopez - Center / Unrestricted / Milwaukee Bucks
DeAndre Jordan - Center / Unrestricted / New York Knicks
Malcolm Brogdon - Point Guard / Restricted / Milwaukee Bucks
Nikola Mirotic - Power Forward / Unrestricted / Milwaukee Bucks
Paul Millsap - Power Forward / Team Option / Denver Nuggets
Goran Dragic - Point Guard / Player Option / Miami Heat
Danny Green - Shooting Guard / Unrestricted / Toronto Raptors
JJ Redick - Shooting Guard / Unrestricted / Philadelphia 76ers
Harrison Barnes - Small Forward / Player Option / Sacramento Kings
Marcus Morris - Power Forward / Unrestricted / Boston Celtics
Thaddeus Young - Power Forward / Unrestricted / Indiana Pacers
Rudy Gay - Small Forward / Unrestricted / San Antonio Spurs
Ricky Rubio - Point Guard / Unrestricted / Utah Jazz
Derrick Rose - Point Guard / Unrestricted / Minnesota Timberwolves
Gambling Law & Society News
Back to articles