Back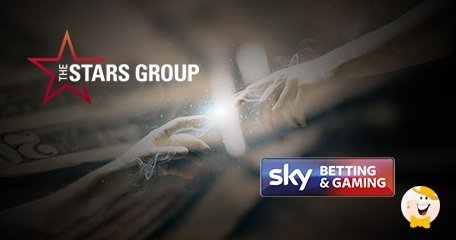 Big number transactions in the gambling industry are something you should be completely familiar with, and the latest acquisition of Sky Betting & Gaming by one of the world's most recognizable brands, The Stars Group Inc. represents a small fortune ranging at precisely $4.7 billion. The company behind PokerStars previously raised $622 million through a public offering, which helped fund the mind-altering purchase.
The details about the investment are known from two sources, claiming that a private equity firm CVC agreed to buy its stake in Sky Bet in late 2014. The company held 71% of the shares at the moment of selling Sky to The Stars Group in April as one of the UK's biggest online gaming enterprises.
Chief executive of The Stars Group's Toronto-based division, Rafi Ashkenazi, confirmed that SBG's offerings will be integrated into the PokerStars platform, thusly enhancing the venue's influence and presence in the regulated market by staggering 75% of all revenues. The milestone acquisition deal also represents a turning point for the Stars Group.
For those who are not acquainted with SBG, let us say that the group probably operates the world's most rapidly growing sports books and represents one of the United Kingdom's leading gaming providers. Ashkenazi added that its premier sports betting offerings mark an ideal contribution to the industry-leading poker platform, which is home to millions of players all over the world. He also stated that the purchase will increase the operator's ability to create intense winning moments and earning potentials.
"small fortune ranging at precisely $4.7 billion"
General Gambling News
Back to articles