Back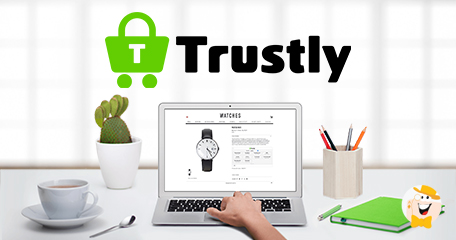 Trustly, a Swedish FinTech company founded in 2008, gained the attention of the Financial Times as a rising star. The payment solutions provider was ranked 242nd on the 'FT 1000: Europe's Fastest Growing Companies' list of up and coming companies in Europe.
Each of the 1,000 companies to make the cut have European-based offices and were selected and ranked based on key factors such as the number of employees on board, rate of increased revenue, and gross profit from 2012 to 2015.
Oscar Berglund, CEO of Trustly, said, "We are proud to be recognized on the FT1000 list – a clear testament to the growth we have achieved over the past few years. In this time, we have expanded from 8 to 29 European markets, supported online bank payments to and from millions of consumers and have had a tangible positive impact on businesses across the continent. We have the market's best bank coverage and connect 3375 banks across Europe.
"With Trustly, merchants sign just one agreement and can then sell to customers in all our 29 supported markets. We will continue to expand our coverage and develop our suite of online payment products to give consumers and merchants the fastest, simplest and most secure way to send and receive payments domestically as well as across borders."
The payment solution connects customers to their bank accounts online. No registration is necessary. Simply use your online banking credentials to log in and make purchases or casino deposits straight from your bank account, while eliminating a need for payment cards or e-wallets. It's fast, it's convenient, it's worth checking out if you're located in any of its 29 European markets.
Source:
'Trustly recognized by the Financial Times as one of the fastest growing companies in Europe', trustly.com, April 7, 2017
"it's worth checking out if you're located in any of its 29 European markets"
Casino Banking
Back to articles