Back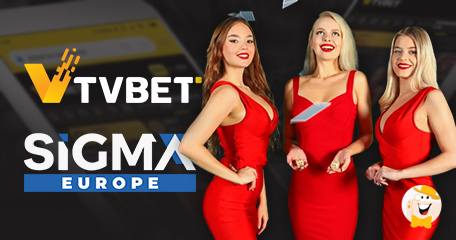 Upcoming Conference to Reveal New Game Shows with India's Signature
After an earlier announcement in September about the release of two new live games, the B2B provider TVBET has confirmed attendance at SiGMA Europe, as well as the exclusive premiere of Andar Bahar and Mega6, along with another title in the pipeline – Teen Patti.
The enriched portfolio now counts 15 live games, giving partners a chance to attract new customers in the following period. Visitors at this year's Mother of All Conferences will have a unique insight into the new games, as well as to learn how to successfully integrate them.
Attracting Much Attention
As reported, the ongoing year has turned out to be quite fruitful for TVBET. The global live TV-games provider has managed to expand its portfolio with three new titles in just a year, targeting various demographics and player types.
Inspired by the Indian-origin card games, the leading global producer released a one-of-a-kind Teen Patti and Andar Bahar version, as well as the Mega6 live lottery. The products are already available with all affiliates and partner operators, allowing players to take a peek and even place a bet on them.
Teen Patti, otherwise known as "Three Cards", is a native card game from India. Some professional gambler reviewers might even compare it with poker. The rules are simple and therefore easily captivate the local audience. However, many card game fans around the world find this game quite appealing, as it is played with just one standard 52-card deck.
A presenter opens one card for each of the players after shuffling until each contestant has three cards. They make combinations from these cards, but one must also decide which virtual players will collect the strongest combination and win. Participants can bet on a winner of the game and a winning combination too.
The second popular card game of Indian origin is called Andar Bahar. Famous for its simplicity, but interesting and unique nature, it continues to attract the attention of players for several centuries.
There are two special sections in the game, known as ANDAR and BAHAR. It begins with the presenter drawing a single card — the Joker. After it's placed in a specially designated space, the host draws additional cards one by one, placing them alternately into the ANDAR and BAHAR sections.
The goal of the game is to find a card of the same value as the joker.
To conclude, Mega6 represents the provider's new lottery, featuring 6 balls that are drawn at random from a total of 49. On top of that, the balls are numbered from 1 to 49, colored in either white or pink.
All bets can be placed on both the number and the color, but there are betting options available on the exact sequence of numbers drawn or at least on one of four.
Constant Improvement
According to Peter Korpusenko, CEO of the company, TVBET is keen on constant improvement of its products
"We try to apply this principle to both existing and new products. We are proud that this year we managed to launch as many as 3 new games, which have already won their audience, and of course, we are not stopping here," concluded Korpusenko.
The provider's new games have already attracted a lot of attention on the market and many partners are interested in expanding their offer with selected TVBET games.
As one of the sponsors of SIGMA Europe, the global producer will present all 3 games at the exhibition in Malta at the stand S57.
Source:
"TVBET will present 3 new live games at SIGMA Europe", Katy, sigma.world, October 29th, 2021.
"TVBET has confirmed attendance at SiGMA Europe"
General Gambling News
Casino Games
Back to articles