Back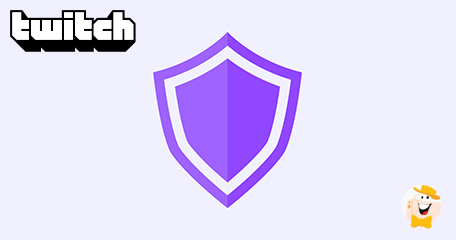 Near the end of September, Twitch, the leading streaming platform, made an announcement on Twitter, with regard to its gambling policy. Following the expansion of irresponsible behavior on this platform, the company plans to update its guidelines and prohibit the streaming of gambling content from online casinos that offer an insufficient level of player protection.
As far as indicated in the post, streamers won't be permitted to stream their gambling sessions from websites that are not certified either in the US or other jurisdictions which have solid player consumer protection measures in place. The ban was expected to take place on October 18, 2022, and so it happened.
Although not a sudden or unexpected one, this drastic change will probably require lots of adjustments for certain broadcasters, the streaming giant will issue warnings in addition to suspensions in applicable cases. This way, streamers who may not have understood the change yet will be able to adjust their content to be compliant with the most recent changes.
A Closer Look into Updated Policy
Twitch's post on Twitter caused lots of disturbance among streamers, as for a moment it seemed as if casino streams are coming to an end. However, it turned out that the streaming platform only wanted to protect its consumers from being exposed to irresponsible behavior and content coming from questionable gambling websites.
Here's what Twitch announced on its new policy:
"As such, starting October 18th we are further tightening our rules to also prohibit any streaming of listed sites that contain slots, roulette, and dice games and are unlicensed in the U.S. or other jurisdictions that offer consumer protections like deposit limits, waiting periods, and age verification systems. This updated policy applies to all global community members and covers all domain extensions of these sites including free social versions. Linking to these sites in the chat is also prohibited."
Although last year's streaming platform prohibited sharing links or referral codes to sites that include the said categories of games, some streamers continued to circumvent the rules. That's why Twitch felt the need to come up with new, more rigorous rules on the matter.
To make it clear for broadcasters to stay compliant with the new policy…
… Twitch created a list of prohibited sites, which will be updated continuously. This way, slot streamers and streamers of other casino content will be sure whether the site they intend to broadcast from is licensed or not.
On the other hand, streaming of certain types of games will still be permitted without any restrictions. Websites that focus on sports betting, fantasy sports, and poker at this time are still allowed.
Do Streamers Have Other Options at Their Disposal?
As expected, streamers who have amassed a large network of followers are the ones most affected by the updated policy. Their only option is to stick with reputable and licensed online casinos and avoid being penalized or looking for alternatives.
Describing itself as a platform that promotes a socially charged iGaming experience, Livespins offers streamers the opportunity to play in a well-organized environment with completely transparent rules. Streaming sessions take place directly in a licensed casino, where broadcasters play a wide range of games from top-tier studios aligned with Livespins. Kalamba Games, Skywind, Fantasma Games, Yggdrasil, and Platipus are just some of the providers cooperating with this forward-thinking broadcasting platform.
What's even more, players are given the opportunity not only to watch but to take part in the action as well. How so? By betting behind directly on the action happening in the game.
Do you think Twitch's newest update will decrease the number of streamers using this platform? Or now that the rules are clearer, perhaps their number will increase?
Let us know what you think in the comments section below- gamble responsibly!
Source:
"Prohibiting Unsafe Slots, Roulette, and Dice Gambling Sites", safety.twitch.tv, October 18,2022.
"prohibit streaming of gambling content from online casinos that offer an insufficient level of player protection"
General Gambling News
Back to articles