Back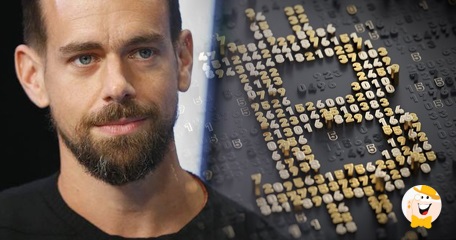 After recent policy changes regarding cryptocurrency advertising on Facebook and Google, Jack Dorsey, tech expert and CEO at Twitter has decided it's time to outline his beliefs by fully endorsing Bitcoin as the world's single currency. He is convinced that the leading virtual asset could overtake the dollar within a decade, despite its recent value fluctuations on the market. At this point, approximately 8% of the Americans own BTC or invest in alternative coins such as LTC, Ethereum and Doge.
Dorsey, who recently launched Square, a payment platform for peer-to-peer money is a noted crypto investor whose predictions about a "global shift" towards digital assets could be realized by 2028. However, the company considers prohibiting ICOs, token sales and crypto wallets in April, whereby its chief executive also reveals that transactions remain slow and pricey despite fee cutbacks and reduced processing times.
During the interview, the Twitter CEO also admitted to have funded Lightning Labs with $2.5 million for launching a mainnet beta product – Lightning Daemon. It allows developers to easily connect to LN, which operates on the main Bitcoin network. The investors like Charlie Lee (Litecoin) and David Sacks (ex PayPal executive) have decribed the product as a necessary security protocol in the real world that will ensure almost instant and free-of-charge transactions of BTC.
Whether the world will have a single currency in a relatively short period of time, nobody really knows. Modern technologies are speeding up every day and a potential solution for an increased volume of transactions might be found precisely in virtual money. Nonetheless, Dorsey's pro-crypto payment platform will continue its efforts and try to spread to New York as well as Wyoming after acquiring the necessary BitLicence. Bitcoin's current price is around $8705.03 per unit.
Source:
"Bitcoin will become the world's single currency, tech chief says", Frean Alexandra, thetimes.co.uk, March 21, 2018.
"approximately 8% of the Americans own BTC or invest in alternative coins"
Bitcoin
Back to articles